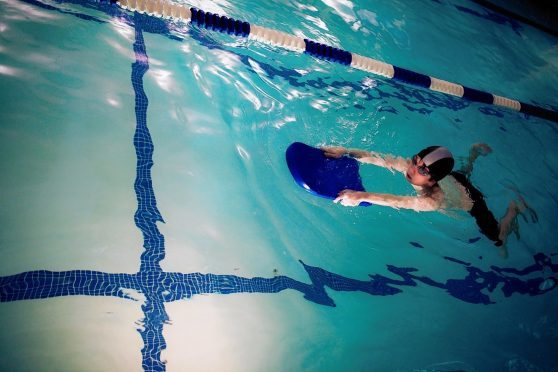 A major shake-up of sport and leisure across Aberdeenshire which could save the council £1million a year has been thrown into chaos after it was branded a tax avoidance scheme.
Aberdeenshire Council is considering setting up a charitable trust to look after swimming pools, libraries and other community buildings.
The scheme would save the taxpayer hundreds of thousands of pounds every year, as charities do not pay business rates.
But the Barclay Review, which was published earlier this week, has recommended closing the "loophole" which allows local authorities to cut their costs.
The report, authored by a panel led by former RBS Scotland chairman Ken Barclay, says that charitable arms-length organisations like the one proposed by Aberdeenshire – or Sport Aberdeen in the city – receive between 15 and 20% of all charitable rates relief in Scotland.
This despite the majority of arms-length organisations providing services that were previously the responsibility of councils. The review found that councils are "self-awarding" a huge tax break.
As a result, private gyms and leisure facilities are struggling to compete and the panel has recommended the Scottish Government level the playing field so councils do not "abuse the system".
However last night Aberdeenshire Council leader Jim Gifford remained bullish about exploring a charitable trust as the best way forward for local people.
The Conservative councillor said the report included "surprisingly strong language" but that a huge amount of work has already been down investigating the business case for a trust.
"The financial side is certainly important but it's not as important as delivering good quality services," Mr Gifford said. "We'll add this to the list of things we will keep an eye on.
"A number of things may or may not happen in the future and this is one of them. We'll take a report to council and discuss a way forward."
Mr Gifford, who discussed the trust proposal with senior council staff in a strategy meeting yesterday, added: "They're suggesting a change in the rules. You work with the system in front of you and then adapt if that changes.
"There are many benefits of operating an arms-length trust over and above the financial benefits so we'll continue with our report to council. I'd personally like to see it brought to full council as soon as possible."
Council officers launched a public consultation last year to gauge public opinion on handing over responsibility of sport and leisure to a trust and more than 60% of residents said the authority should explore the initiative.
Labour councillor Alison Evison, a senior member of Aberdeenshire's opposition group, said the decision to investigate creating a trust was a "responsible one" in the face of severe budget pressure.
She added: "When the full business case is presented to Aberdeenshire Council, I hope that it will include all emerging information so councillors can make an informed decision."
Last night opposition leader and SNP councillor Richard Thomson said exploring the idea remains the right thing to do.
"There are some potential financial advantages to an arms-length arrangement as things stand – on VAT as well as business rates.
"However if the Scottish Government does accept the Barclay recommendation that will clearly affect the business case."
Scottish finance secretary Derek Mackay has welcomed the report. He said: "Having now received the Barclay Review, the Scottish Government will respond swiftly to its recommendations."
It is understood a decision on whether to establish a sport and leisure charitable trust could be made next month.