A land-owning couple, whose farm has been cut in half by the Aberdeen bypass, have been visited by the senior government minister heading up the project.
Angus and Caroline McNicoll own Blaikiewell Farm in Blairs, which is being separated by the Aberdeen Western Peripheral Route (AWPR).
Due to changes to access roads on the land, they now face a two-mile detour to travel from one side of the farm to the other.
The McNicolls have been promised 24-hour access to the east side during construction to allow their tenant farmer and vets to reach their sheep in an emergency situation.
However, there is currently a 2ft trench preventing 4x4s or a tractor with a trailer from getting across safely.
But now, after months of battling to have their concerns addressed by transport chiefs, Economy Secretary Keith Brown has visited the farm.
Mr Brown, accompanied by Transport Scotland and Aberdeen Roads Limited representatives, was shown round the site by Mrs McNicoll.
Following his visit, the couple confirmed they felt some progress had been made for the first time in months.
Mr McNicoll said: "He seemed to get a grip of what was wrong right away and couldn't understand why no progress had been made.
"Hopefully, with his influence, we can start to reach a resolution.
"But we have had so many broken promises from the AWPR people it's difficult to be optimistic.
"We're not looking to make enemies – we have never objected to the road being built – we want to work together with them."
The McNicolls are also concerned their new access road will be unsafe, because it is being built on marshland.
They have also asked for a small bridge to be built over a ditch to give them easier access between two fields when moving livestock.
Transport Scotland has claimed the nature of the works was agreed by the couple prior to construction starting.
A spokesman said: "Mr and Mrs McNicoll discussed and agreed their accommodation works package before the construction works began and this is now being provided.
"Throughout the construction period, the contractor has engaged regularly with Mr and Mrs McNicoll and we can confirm that Mr Brown and Transport Scotland met with Mrs McNicoll earlier this week.
"Mrs McNicoll was advised that a plan was being put in place over the coming weeks to seek resolution on her construction-related concerns."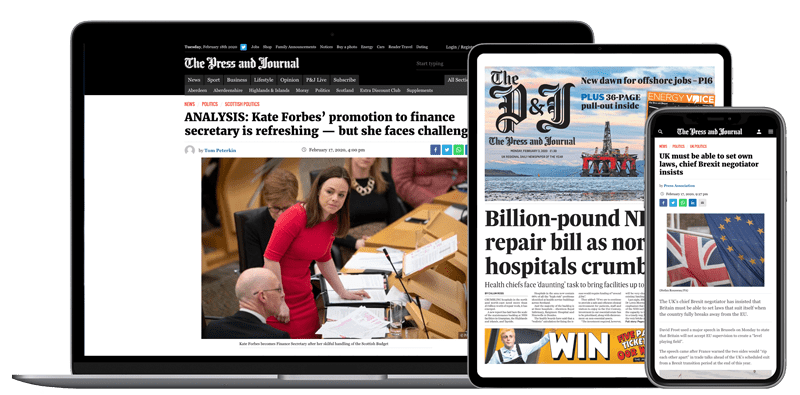 Help support quality local journalism … become a digital subscriber to The Press and Journal
For as little as £5.99 a month you can access all of our content, including Premium articles.
Subscribe