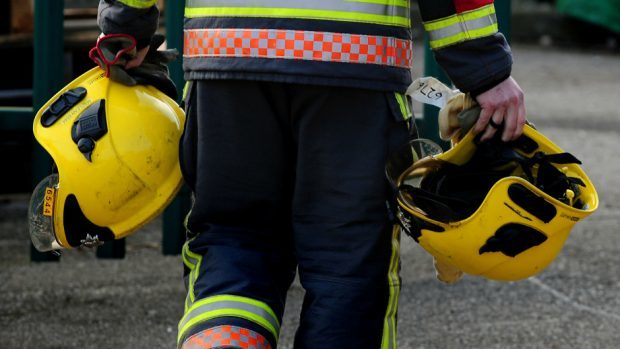 New figures have shown that more than one in ten firefighting posts at stations across Aberdeenshire are vacant.
But chiefs insist the situation is better than in recent years and a recruitment drive is further improving the situation.
A total of 44 posts – of the 370 in the region – are currently unfilled.
Fire chiefs were quizzed by members of Aberdeenshire Council's communities committee at a meeting at Woodhill House yesterday.
Presenting quarterly performance figures from April to June this year, group manager John Morgan told gathered councillors there had been "several areas of challenge" including recruitment.
Mr Morgan said: "Predominantly, we're a retained fire service. We find we have about 15% staff turnover – of the 370 staff we have, there's a turnover of 50 or 60 every year.
"At the moment, we're sitting 44 under establishment and that's among the best we've been. There was a point where we were around 80 below establishment."
He argued that, although the service was facing challenges, "things are improving".
The majority of fire stations in Aberdeenshire are operated as a retained service – the staff are trained part-time fire fighters who are on call and available on a rota basis.
The April to June performance figures also showed a spike in deliberate fires in the Peterhead area to 15 – an increase fire chiefs have attributed to good weather and the school holidays.
Extra measures have now been taken to educate pupils about the dangers of wilful fire-raising.
Elsewhere the number of false alarm call-outs rose to 136 from 128 in the same period last year.
However, Mr Morgan said the rate of increase was dropping and local station managers have been given more discretion on how they respond to automatic call-outs to problem premises.
The majority of affected properties are processing or manufacturing plants.
Mr Morgan added: "Overall, compared to the rest of Scotland, we performed well with a low level of activity and the lowest in the north."