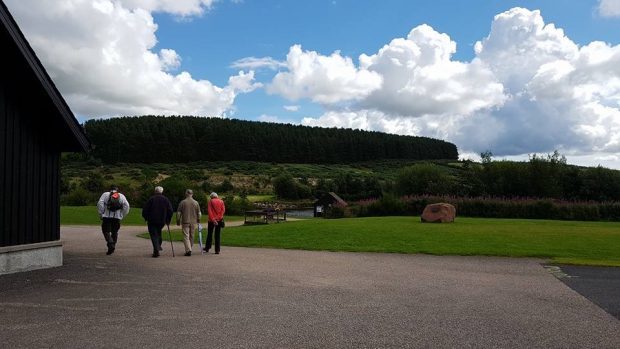 A new outdoor activity club, aimed at those living with dementia, has been formed in Aberdeenshire making it the first of its kind on Scotland.
The Forget Me Not club's inaugural outdoor meeting will take place this week and is the inaugural dementia-friendly cycling and structured walking group to have been established.
Launching from Knockburn sports loch this Sunday, the club is designed to provide confidence to those living with dementia and give them the opportunity to remain active, "within a safe and appropriate environment, whilst maintaining their independence".
The Forget Me Not club is a voluntary organisation on Deeside, and operations manager Heather Morrison has been involved since the start.
She said: "Since setting up Forget Me Not 18 years ago, it has always been my desire to provide an outdoor alternative.
"We are now dealing with a marked increase in younger clients who are not ready for the sedentary program within our Resource Centre – this has led us to setting up a new strand called Active Forget Me Not, which operates at a local outdoor sports facility.
"Activities such as dementia-friendly cycling, walking football, walking and kite flying make up a program more suited to those still physically fit."
As a means of promoting the club, a family fun day is offering anyone affected by dementia the chance to come along and take part in the family bike relay, the homemade kite competition or the walking football.
New members are welcome to join the club on Sunday, September 17 from 1pm onwards. More information is available by phoning 01330 822655.