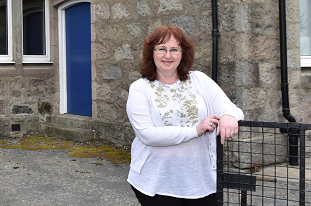 A community is celebrating after a £25,000 funding package was approved to breathe new life into a neglected sports facility.
The all-weather football pitch at Carnie Drive, Elrick, near Westhill, has been in an unplayable condition for a number of years.
It had been used regularly in the past but after complaints from neighbours because of the floodlights it fell into a state of disuse.
Now the Garioch area committee has agreed to set aside funds to help repair the pitch and bring it back up to standard.
It is then hoped a community group would take over the management of the facility in the future.
Westhill and District Councillor Iris Walker has been working to try and improve the site for a number of years.
Speaking after the meeting she said it was a major step in the right direction now the committee had decided to take action.
"I'm very pleased, I've been trying to improve this since before 2012, we have had a few different options over the years but they haven't gone very far.
"This now means we're back to square one but there are community groups interested in taking the pitch over, but obviously they don't want to take something on that's sub-standard so the council really needs to spend some money to improve the facility."
A report on the future options for the site is expected before the committee next month.
Meanwhile the committee also approved a £5,000 grant to support a new working group to get the Kingseat Hospital development completed.
The former psychiatric hospital, in Newmachar, has been derelict since it was closed in 1999.
It was later taken over by Avant Homes which subsequently built 300 houses at the site.
However the developer was accused of failing to preserve the historic hospital buildings and construct a children's play park.
Now another firm ZTK, which is understood to already own the former administration block, has purchased the other buildings but concern remains the development will continue to be unfinished.
Avant has now been served with an enforcement notice alleging that it failed to build a children's play park as per the original agreement.