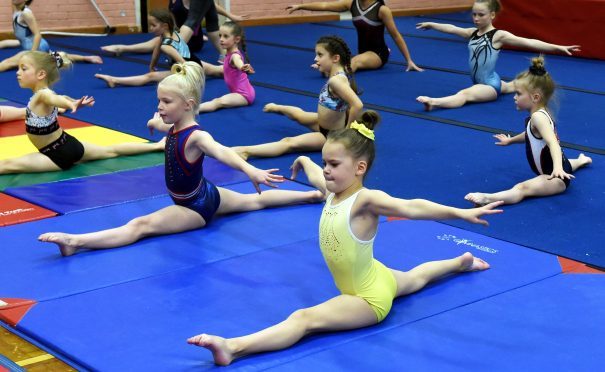 A top gymnast has claimed the "biggest sport in Inverurie" has been forgotten about when plans for a new £15million sports centre were drawn up.
The Garioch Sports Centre in Inverurie has tabled plans for a multimillion pound upgrade, which includes adding 3G pitches and tennis courts.
But bigger facilities for the three thriving gymnastic clubs in the area have not been included.
Sports centre chiefs have blamed the council for the decision – claiming they have "been told to back off from providing gymnastics facilities".
Centre director Graeme Hay said the council planned to provide its own equivalent at the new Inverurie Community Campus.
But last night, a trustee of the Garioch Gymnastics Club – which has 1,400 people on its waiting list – accused both organisations of failing to help them develop the sport by providing better amenities.
Adele Tomoletti, who is also a director of the Scottish Gymnastics Association, said the council plans to only upgrade the town's existing facilities, rather than make space for newcomers to take part.
The 55-year-old said: "They are only providing the status quo.
"What the council is providing is exactly what we have at the moment, but with better equipment. There is no room for growth and no room to develop the sport.
"What they will give us is insufficient, the sport is going to be set back years."
Mr Hay said he understood the frustration of the gymnasts, and accepted they would suffer from a lack of added infrastructure.
He added: "Our original scheme had gymnastics facilities, but the council said it would provide that at the new school, and we have been told to back off.
"We can't do anything about it, but we are on their side."
Holly Fromholc, who runs the Inverurie Gymnastix club and has competed at a national level, strongly feels there should be dedicated facilities for the 2,000 gymnasts in the area.
She said: "I trained at Inverurie and then had to move to a club in south of Scotland to use their facilities.
"I feel that the facilities have still not improved since my time 20 years ago and know there is a huge demand in the area for gymnastics."
A spokeswoman for Aberdeenshire Council last night said: "The provision for gymnastics facilities in the new community campus will be the same if not better than currently being provided in the community centre."
Plans for the new £54million school and community facilities were lodged earlier this month.
If approved, the new facility will include 73 classrooms and labs, a large dining hall, conference room, four swimming pools, an all-weather pitch, seven-a-side pitch and games area.
The campus, which has space for 1,600 pupils, will also include a replacement St Andrew's School which serves youngsters with additional support needs.
Construction will be carried out in three phases, with the first expected to begin next year.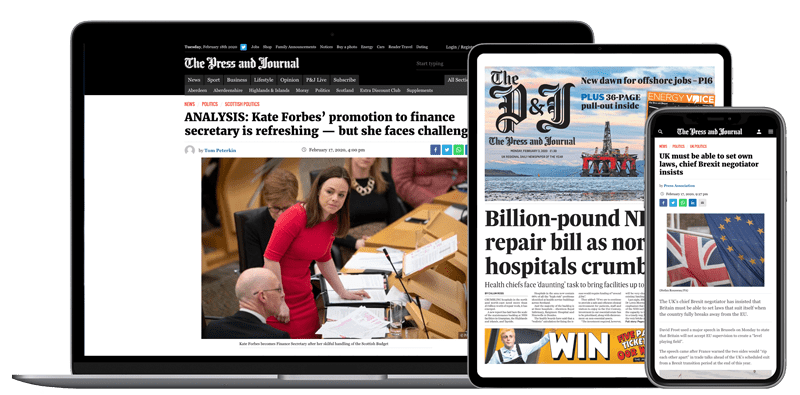 Help support quality local journalism … become a digital subscriber to The Press and Journal
For as little as £5.99 a month you can access all of our content, including Premium articles.
Subscribe