An historic "old lady" returned to Royal Deeside yesterday with the homecoming of the Bon Accord steam locomotive.
The cherished engine went on a tour of the UK following a £100,000 restoration, and has spent the last year at the Beamish museum in County Durham.
The Royal Deeside Railway at Crathes and the Bon Accord Locomotive Society finished the renovations in 2016 and has welcomed the return of the loco – which coincides with its 120th anniversary.
James West is one of the volunteers from the society and is also one of the trains drivers at the popular heritage attraction..
He said: "We are pleased to see her back at home; she is a special old lady who is now 120 years old.
"We have been out testing her with the three passenger carriages, as this is the first time she has pulled that many – we had a special charter to try her out."
Mr West explained how the Bon Accord was built in 1897 in Kilmarnock by Andrew Barclay.
And he added: "She worked at Aberdeen Harbour and was owned by the city council. She would take coal from the harbour to the gas works on Cotton Street and then take back the coke on the return trips."
The vehicle was retired in 1964 and was eventually taken on as a restoration project by the Bon Accord locomotive society.
The "old lady" will be pulling passengers on Saturday and Sunday between 11am and 4.15pm.
Cream teas will be on offer in the refurbished 'Birkhall' carriage, which was recently opened by Prince Charles, who supported the restoration project.
For more information or to book a cream tea, please visit: www.deeside-railway.co.uk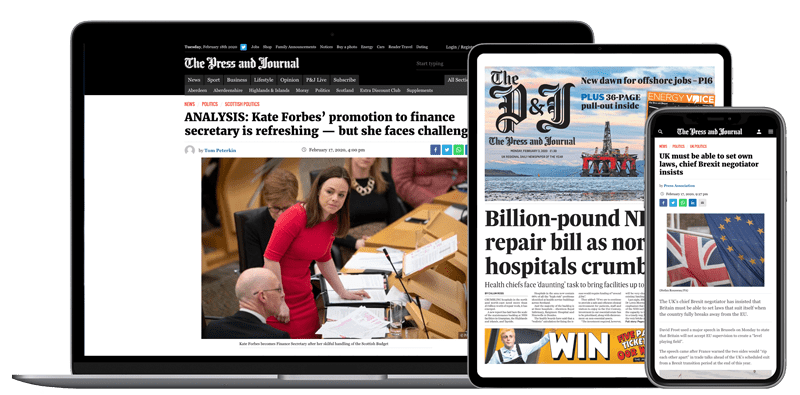 Help support quality local journalism … become a digital subscriber to The Press and Journal
For as little as £5.99 a month you can access all of our content, including Premium articles.
Subscribe