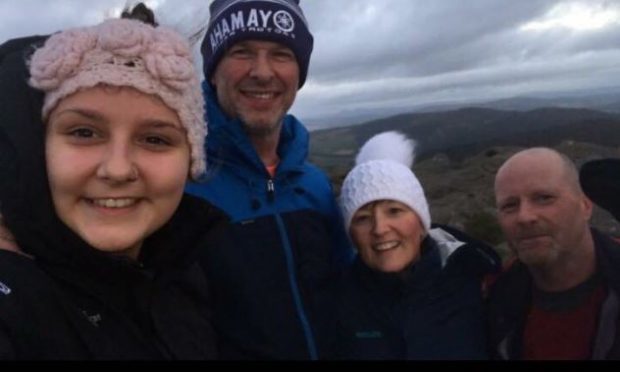 A mother and daughter are reaching new heights in aid of a north-east children's charity.
Tracy and Emma Clark, from Newmachar, plan to climb the iconic Bennachie every single day of this month, to raise cash for Charlie House.
The ITC Hydraulics owners were inspired to take on the challenge after they heard about the support the charity offers one of the firm's suppliers whose child has serious disabilities.
So far they have raised more than £900, despite initially setting a target of £500, and now hope they can reach £2,000.
Each day this month so far the pair's alarms have gone off at 5.30am and they have set off to scale the 1,305ft Mither Tap peak before heading in to work.
Tracy, who is also giving up alcohol for the month, said the challenge had helped her on a personal level.
She said: "I suffer from a bit of depression sometimes and they say to overcome that you should try and keep fit and not drink alcohol.
"We decided to make it a more unique challenge, rather than just running a 5k every day.
"As soon as I said I would do it I regretted it but we both decided we would just have to get on with it."
Between the early rise and the strenuous walking, the challenge has been taking its toll on the pair.
Tracy said: "Through the week it's tiring because we've been getting up so early.
"I'm quite fit so it's been okay on the way up but I've really struggled on the way down, my knees are finding it quite tough.
"The weather has been okay so far apart from being windy at the top, and looks like it will stay about the same temperature for the rest of the month.
"We've been doing a Facebook live video every day and we've also had people meeting us and joining in on the walk."
To donate to the Clark's fundraising efforts, visit www.justgiving.com/fundraising/tracy-clark15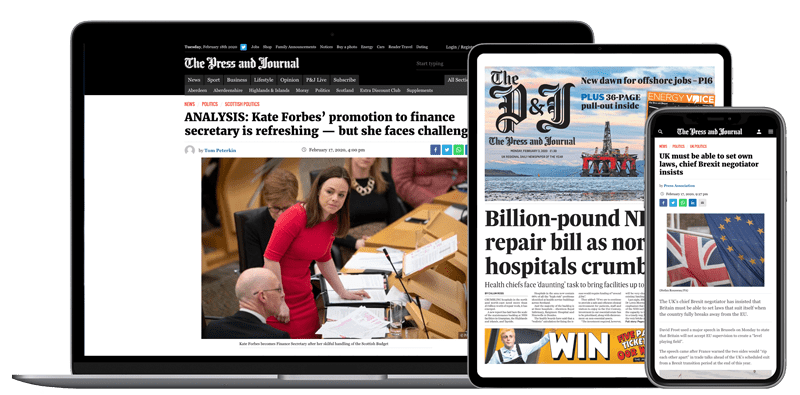 Help support quality local journalism … become a digital subscriber to The Press and Journal
For as little as £5.99 a month you can access all of our content, including Premium articles.
Subscribe