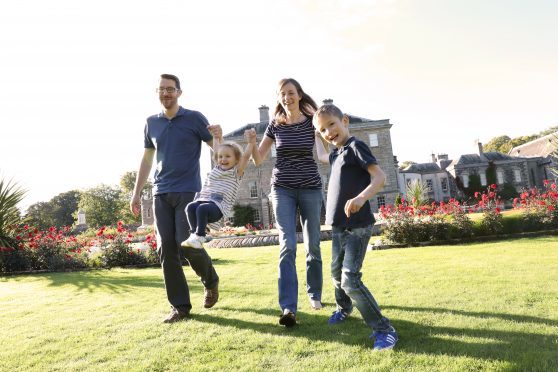 A devoted dad spent his final months writing letters and gathering gifts for his children so they remember him as they grow up.
Architecture lecturer Graeme McRobbie was diagnosed with bowel cancer last August, but was determined to spend as much time as possible with his wife and two young children to create memories they would treasure forever.
He started recording videos with his children, Ellis, seven, and Emily, three, shortly after his diagnosis and in the last few weeks of his life, wrote letters that their mum, Sarah, can give to them as they reach various milestones – such as birthdays, starting university and moving into their first home.
Mrs McRobbie, of Ellon, said: "He really wanted to do it all himself, so I haven't read any of the letters at all. He has bought presents for the kid's birthdays and for every momentous event we could think of in the future so he can be there with them."
And the the 37-year-old's bravery has inspired his wife to set up a charity to help other families create memory legacies of their loved ones too.
Mrs McRobbie said she had been left with "so many" happy memories that she wanted to help others, and is now attempting to raise £10,000 towards setting up McMemories.
She has already raised £7,000, and said last night: "Memories can be basic things like watching a movie together or taking photos and videos.
"We are still in the infancy stage of setting up a charity, but the aim is to provide families with the advice and equipment needed to start recoding these memories.
"I felt I had to find something to do. It's been very difficult."
The high school sweethearts met at Peterhead Academy, and went to see Hercules at the cinema for their first date in 1997.
While Mr McRobbie decided to study at architecture at RGU's Scott Sutherland School a year later, Mrs McRobbie chose medicine at St Andrew's University.
They overcame the distance however, and married in June 2004 with a small ceremony in Mr McRobbie's home village of Crimond. They recently renowed their vows in front of their immediately family.
Mr McRobbie took up the post of lecturer at RGU in 2010, where he "found his calling" and developed a flair for teaching which was recognised on a number of occasions when he received 'I love my lecturer' awards from students.
His wife added: "He was an amazing man. He was kind, compassionate, witty, resilient and selfless. He was so proud of both our children and now lives on in them. Despite his illness he has prepared gifts and cards for them to treasure as they journey through life so he can be part of it. You name it, he's thought of it. I want to help other people leave that same gift behind too."
Mrs McRobbie now has the task of distributing the neatly wrapped brown-paper parcels to her children at each occasion, such as birthdays, starting school, starting university or moving into their first house and also the accompanying hand-written letter from their father.
She said: "Ellis is seven, so he has been very much involved with the memory making decisions. He really wanted to get to Legoland with Graeme, so we all went in the summer. And Graeme videoed the two of them building the Lego Millennium Falcon together.
"I'm not sure how much Emily will remember, so the letters and videos are extremely important."
Anyone wishing to contribute to Mrs McRobbie's fundraising can do so by visiting: www.justgiving.com/crowdfunding/colourforgraeme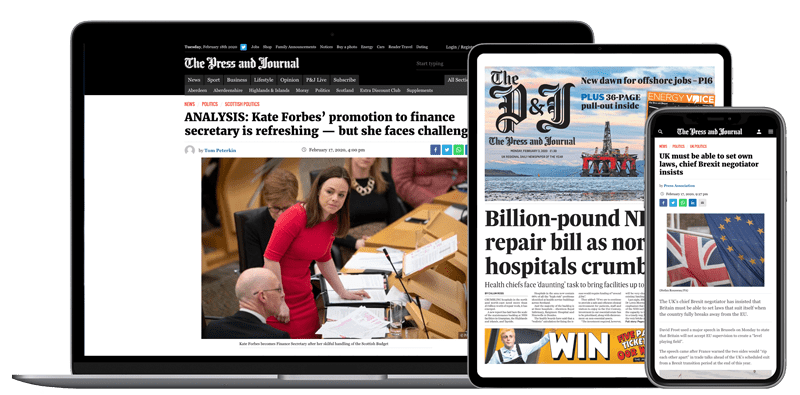 Help support quality local journalism … become a digital subscriber to The Press and Journal
For as little as £5.99 a month you can access all of our content, including Premium articles.
Subscribe