Tributes have been paid to an indefatigable school bus safety campaigner after a crucial bill to ensure all school vehicles have seatbelts passed its final stage.
Ron Beaty, from Gardenstown, Banffshire, had been a staunch advocate for the move since his granddaughter Erin was left fighting for her life after being knocked over by a vehicle while getting off a school bus in 2004.
And now, the Scottish Parliament has passed the final stage of the Seatbelts on School Transport (Scotland) Bill at Holyrood, which was brought forward by Aberdeenshire East MSP Gillian Martin.
The bill makes it compulsory for all dedicated school transport to be fitted with seatbelts.
Mr Beaty, who died before the bill made it to Holyrood, had worked alongside her and Banff and Buchan MSP Stewart Stevenson on the issue for many years.
Mr Stevenson described Mr Beaty as a "ferocious champion of improving safety" in the school transport system.
He said: "I would like to pay tribute to Ron. While he wasn't here to witness it, I have no doubt that his efforts for many years made an invaluable contribution.
"Ron is an example to us all and I am sure his family are very proud.
"I would also like to commend my colleague Gillian Martin and the civil servants who worked very hard over the past 18 months on this Bill."
Mr Beaty's granddaughter, who was eight at the time, was in hospital fighting for her life after the collision in Gamrie Brae near its junction with Troup View in March 2004.
She suffered severe head injuries, severing the tendons holding her neck and skull together and was in hospital for seven months. But she stunned doctors by making a full recovery.
Neurosurgeons told her parents that she was the first child to survive such injuries.
Mr Beaty made it his mission to do everything in his power to stop more children and families from suffering in the same way.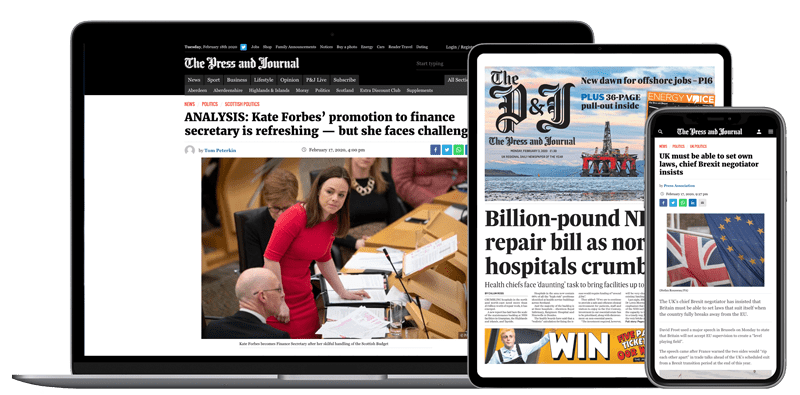 Help support quality local journalism … become a digital subscriber to The Press and Journal
For as little as £5.99 a month you can access all of our content, including Premium articles.
Subscribe