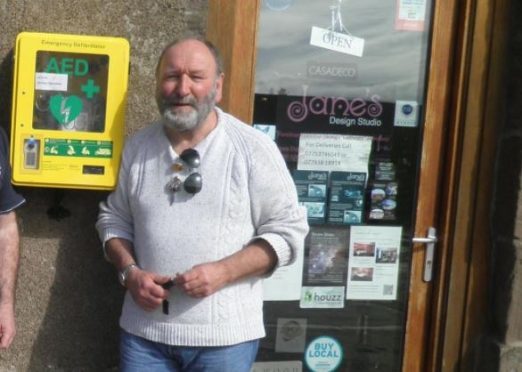 A tourist was taken to hospital at the weekend after she took ill at Stonehaven harbour.
The female visitor became the first person to benefit from one of the town's public defibrillators after it was installed last year.
Two quick-thinking passers-by alerted the emergency services and were given the coded instructions that enabled them to use the machine situated outside the lifeboat station at the harbour.
The air ambulance was called out to the scene at around 10am on Saturday morning, but the casualty was transferred to the Aberdeen Royal Infirmary by road instead.
Chairman of the Stonehaven community council, Phil Mills-Bishop, said it was great the equipment was proving to be useful.
He added: "These things do actually save lives. I understand the lady concerned was holidaying in Stonehaven and was visiting family who live nearby.
"She had suffered a cardiac arrest and the defibrillator was used to re-start her heart. I haven't heard how she is, but hopefully she will make a full recovery."
A police spokesman last night said: "A 45-year-old woman was taken to Aberdeen Royal Infirmary on Saturday, November 18. It was a medical issue and we had no further involvement."