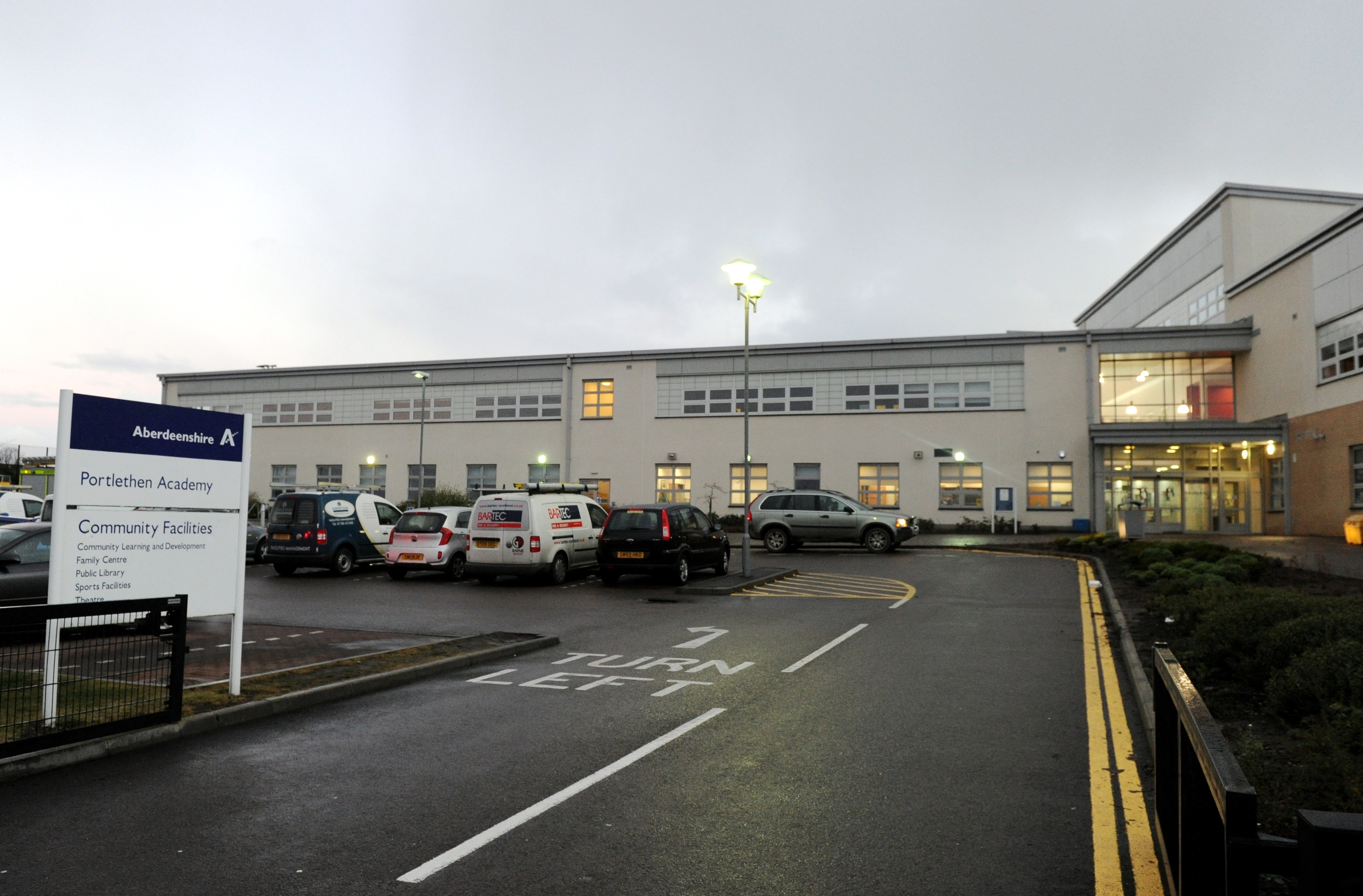 Porthlethen Academy was the first school to be closed due to the arrival of Storm Caroline.
Aberdeenshire Council has announced Portlethen Academy will not open today for staff or pupils as a "precautionary measure" due to the high winds forecast.
A statement from the local authority reads: "We apologise for the inconvenience and will provide further updates through the day."
Here is the list of schools closed so far in full:
ABERDEEN
No closures
ABERDEENSHIRE
Portlethen Academy
Ordiquhill School
Logie Coldstone School – Due to a power cut in the area, the school opening will be delayed until 10am if fixed.
Methlick School – Closed to pupils due to heating system problems.
HIGHLANDS
Bower Primary
Brora Primary
Brora Primary Nursery
Bualnaluib Primary
Bualnaluib Primary Nursery
Canisbay Primary
Canisbay Primary Nursery
Castletown Primary
Castletown Primary Nursery
Crossroads Primary
Dunbeath Primary
Durness Primary
Farr High School
Farr Primary (Suth)
Farr Primary Nursery (Suth)
Gairloch Nursery – EM
Gairloch Nursery – GM
Gairloch Primary
Golspie High School:  Partially closed – closed in the afternoon
Golspie Primary
Golspie Primary Nursery
Halkirk Primary
Helmsdale Primary
Keiss Primary
Keiss Primary Nursery
Kinlochbervie High School
Kinlochbervie Primary
Kinlochewe Primary
Kinlochewe Primary Nursery
Lairg Primary
Lairg Primary Nursery
Lybster Primary
Lybster Primary Nursery
Melvich Primary
Melvich Primary Nursery
Miller Academy Nursery
Miller Academy Primary
Newton Park Primary
Noss Primary
Pennyland Primary
Pennyland Primary Nursery
Poolewe Primary
Poolewe Primary Nursery
Reay Primary
Rogart Nursery
Rogart Primary
Rosehall Primary
Scourie Primary
Thrumster Primary
Thrumster Primary Nursery
Thurso High School
Tongue Primary
Watten Primary
Wick High School
MORAY
Milne's High School – Pupils who travel on Buses A, B, D and E (Garmouth, Kingston, Spey Bay, Urquhart) will be collected at 12 pm due to worsening conditions and high tide.
Mosstodloch Primary School – Pupils who travel on Garmouth and Kingston buses, will be collected at 1 pm due to worsening conditions and high tide. The Craft Fair has been postponed and will now take place on Monday from 4pm – 6pm.
ISLANDS
SHETLAND
As a precautionary measure, all schools in Shetland will close to pupils at 1pm today. Schools will remain closed tomorrow.
WESTERN ISLES
Castlebay School
ORKNEY
All schools closed at 11.30am.