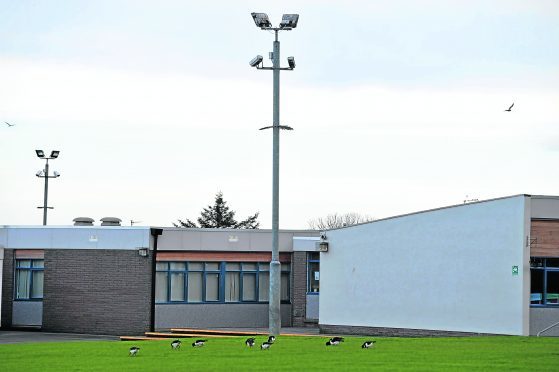 Calls were made yesterday for safety improvements to be made on a north-east road.
Peterhead councillor Alan Buchan is worried about drivers speeding on Peterhead's Kinmundy Road.
The 30 miles per hour route goes through a residential area and links the A90 Peterhead to Fraserburgh road on one side to Meethill Road on the other.
Councillor Buchan brought up his concerns in a formal notice calling for a decision to be made at a Buchan Area Committee meeting yesterday.
He urged council officers to report back to the committee on different kinds of traffic management measures that could be used at the east end of Kinmundy Road.
The Peterhead North and Rattray member said: "As all of the members of the committee will know there has been an issue for some considerable time with speeding on this road.
"The statistics clearly show there is a major problem here."
Peterhead South and Cruden councillor Alan Fakley said he full supported the move but stressed that any changes should include the are round the nearby Clerkhill School.
His amendment received support from councillor Stephen Smith.
He said: "I would agree with the sentiments behind the original motion and I agree entirely with councillor Fakley.
"I have not had any complaints regarding Kinmundy Road, but I think it is important to back measures to improve road safety.
"If we can get a report back from the roads department on the options I think that would be a sensible course of action."
"We could also look at the issues around Clerkhill School at the same time where I know there have been issues in the past."
Councillor Buchan was asked if he would be willing to accept the addition of the school into the considerations by transport bosses, but said he did not want to.
He said: "I fully endorse the sentiment about parking at the Clerkhill School and I know people have been parking on Kinmundy Road, walking their kids across the Meethill Road because they can't get parked.
"This is a specific notice of motion for Kinmundy Road and if any other member wants to bring forward another one about the school I'd be quite happy for that to be done."