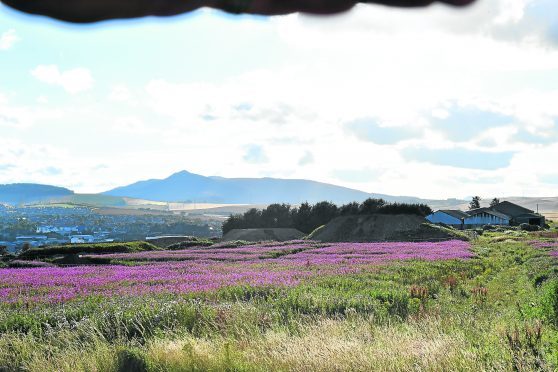 Hundreds of new homes will be built in Inverurie after two major developments were approved.
Councillors were yesterday urged to approve two developments just a few miles apart in Inverurie, as part of the Uryside and Portstown scheme.
Malcolm Allan Housebuilders had submitted a fresh application for 416 homes and a small office and retail development at Portstown.
While the developer already had permission to build the properties, it now plans to build all 48 affordable homes and flats on one site.
The firm will also change the design of some of the homes to reduce the number of larger properties and feature more semi-detached housing, including bungalows.
This is as a result of a reduction in demand for larger houses in the north-east.
There was some concern expressed by councillors about the potential traffic problems the scheme might cause.
Local councillor Lesley Berry said: "I'm just really concerned that there doesn't appear to be much joined-up thinking from the developer.
"We're going to have 400 homes and the access road is going to be blocked by any vehicle bigger than a transit van."
However the committee was given legal advice that the developer already had permission to build a similar development, and the decision was effectively determining a change of house type.
The committee voted in favour of the proposals.
Meanwhile, councillors also backed Barratt North Scotland plans to build 125 homes at the nearby Boynds Farm, Uryside.
The developer already had permission to build 104 homes but has decided to build some smaller units due to similar market concerns,
The wider scheme was originally thrown out by the council in 2011.
Work on the project, which is expected to take more than 10 years to complete, began in 2014.
The scheme also includes a new £11million primary school, Uryside Primary, which opened following the October break.
A formal ceremony taking place on Friday.