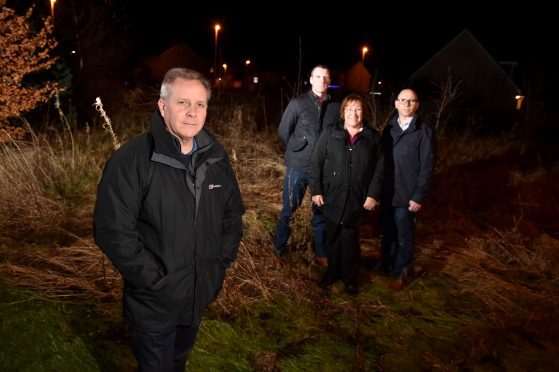 A group of residents have been locked in a decade-long battle with a housing giant over claims the firm has failed to properly look after the grounds surrounding their homes.
The householders from Alford, Fettercairn, Echt, Insch and Monymusk claim they are caught in the middle of Kirkwood Homes and Aberdeenshire Council after the authority changed its policy on adopting open spaces at new developments in 2011.
They argue they bought their homes before the policy change, and that the necessary work was not finished before 2011 when it came into effect.
Since then the group alleges it has repeatedly attempted to get the housebuilder to attend to land which runs around the developments to no avail.
However the firm has said that residents have failed to form a constituted association and appointed a factor to manage the land contrary to the legal requirements of their purchase agreement.
Brian Mercer lives at Balfluig View, in Kingsley Park, Alford and acts as a spokesman for the affected residents, which he says consists of hundreds of people.
"We are stuck in the middle of a dispute between council and developer and we have no avenues to follow any grievance," he said.
"For us, it's taking 10 years and counting.  No one is providing any real help – MSPs, councillors, council.  This has to be national issue that needs national solutions."
Mr Mercer has said that many people are reluctant to form an association because they do not believe the land is in a good enough condition.
He has also accused Kirkwood of stonewalling residents as a result, and failing to meet the conditions of the original planning consent.
But last night, the managing director of Kirkwood said the local authority had confirmed the opposite was true.
Colin Crombie, managing director, said: "Whilst other developments have been caught in similar scenarios residents of these developments have formed properly constituted residents associations that have allowed them to manage these areas as is required of them under the deed of conditions pertaining to the site and Kirkwood Homes has worked with them to help them implement these management programmes.
"Kirkwood Homes has continued to maintain the grassed areas since the completion of the development despite not being required to as this is ultimately the responsibility of the residents and despite Aberdeenshire Council planning department confirming that we have fully complied with our original consents. As such we can no longer continue to maintain these areas.
"For the past eight years Kirkwood Homes has paid for winter maintenance for the development roads and as these roads have still not been adopted by Aberdeenshire Council we will continue to pay for the maintenance until such time as they have been adopted."
A spokesman for Aberdeenshire Council said: "The council is aware of the issues being raised but has previously advised that planning conditions relating to the development at Alford have been complied with and that there is no outstanding planning enforcement matters with regard to landscaping that can be acted upon."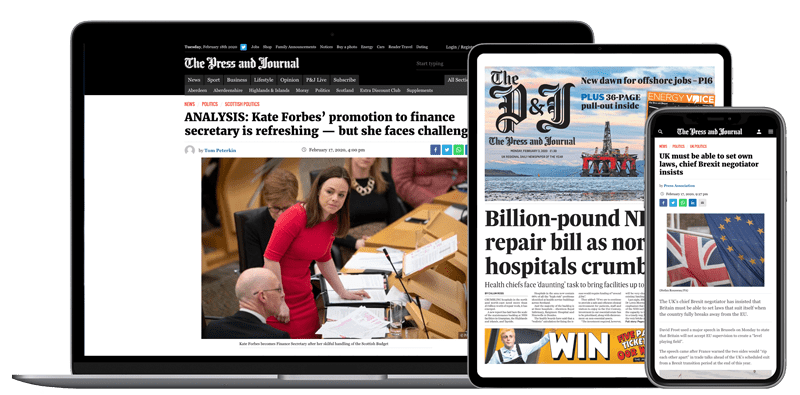 Help support quality local journalism … become a digital subscriber to The Press and Journal
For as little as £5.99 a month you can access all of our content, including Premium articles.
Subscribe