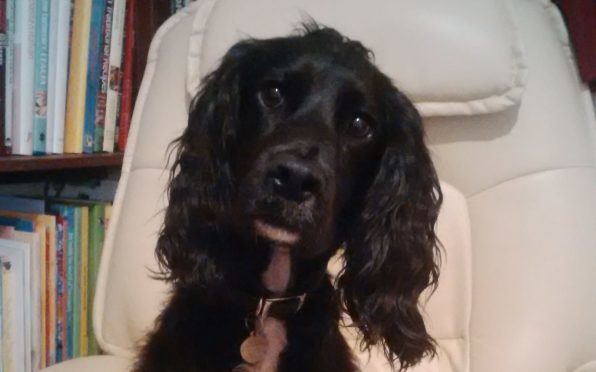 A beloved pet has near=miss after swallowing what is believed to be rat poison deliberately left on a popular dog walking route.
Two dogs have died in the past three years after swallowing toxic pellets while their owners walked them along the footpath at St Cyrus cliffs.
Yesterday, Frances Adamson – whose neighbour owned one of the animals that was killed – was with a group of dog walkers on the route when pooch Sooty began eating from a pile of bait on the ground.
She quickly managed to get the green tablets from her pet's mouth and took her to Robson Vets in Laurencekirk where she got her stomach pumped.
Last night, Mrs Adamson said her pet was unwell but thankfully had not fully absorbed the pellets into her system.
She said: "It's very lucky, there's a crowd of us who walk the dogs after doing the school run so there were 10 dogs there, Sooty had ran ahead and spotted the bait on the ground.
"Luckily she's very biddable so I managed to get most of them from her and then the rest came out at the vets.
"Because she's so small the vet said that the amount she had swallowed would have killed her if it had been properly digested.
"We don't know who is doing this but it's obviously deliberate as there's no other reason why there would be rat bait there."
Lis Knappett, director at Robson Vets, said rat poison could sometimes take days before taking effect.
She said: "The rat bait stops the blood from clotting and causes internal bleeding.
"Symptoms start to happen after two or three days, there can be swelling and blood in the faeces.
"Another thing to look for is unusual bruising, which is easy to spot on the gums and on the whites of the eyes, where there will be red spots.
"It's important if anyone notices these symptoms to get their dogs checked over as quickly as possible."
Police said last night they were aware of a report and would be speaking to Mrs Adamson to get more details.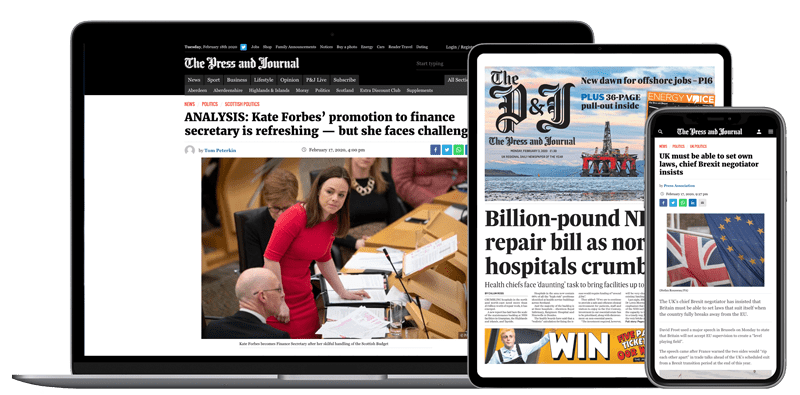 Help support quality local journalism … become a digital subscriber to The Press and Journal
For as little as £5.99 a month you can access all of our content, including Premium articles.
Subscribe