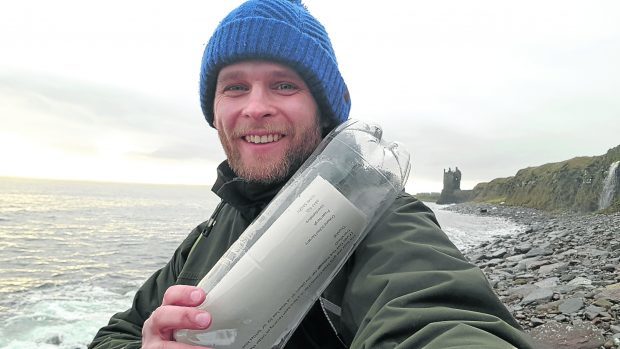 A message in a bottle launched in the North Sea two months ago has been found more than 200 miles away.
Chris Aitken, a teacher at Wick High School, was wandering along the Caithness coastline when he discovered a letter from children at Crimond Primary School's nursery.
Mr Aitken said: "I was taking a walk along the shore and I always keep an eye out for unusual things.
"I was delighted when I saw the message from pupils at Crimond Nursery.
"I have got two kids myself so I know how exciting it is to get a response."
The 33-year-old decided to get in touch with the children, who are aged between three and four, and sent them a package containing local items.
He said: "I got in touch with the head teacher and arranged to send the kids some goodies.
"It included a Caithness flag and groatie buckies, a type of shell that can only be found by John O' Groats.
"There is always a little bit of magic when you find a message in a bottle."
The letter was sent out by the youngsters three months ago and Crimond Primary head teacher Hilda Crighton said they were delighted to get a reply.
She said: "The class were doing a project Under the Sea at the time and the children were so excited about the whole idea of writing messages in a bottle when there were being taught about the sea.
"The message was sent out back in November.
"When Chris got in touch with us it was super.
"It was lovely of him to send something back to them and to take the time to write a letter.
"The children are delighted.
"It is just very heart-warming that people are so generous with their time."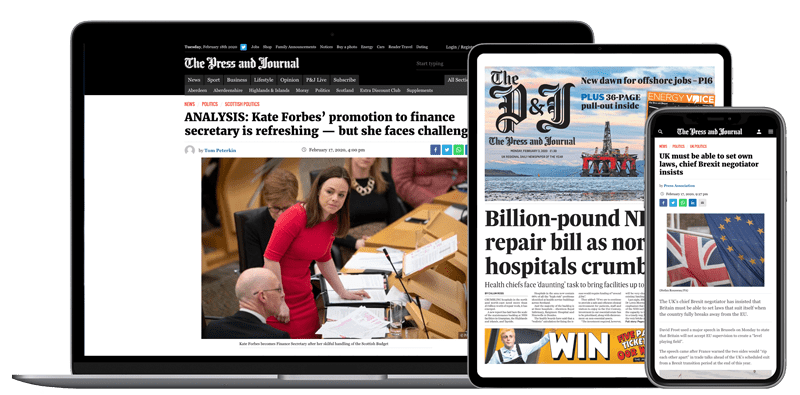 Help support quality local journalism … become a digital subscriber to The Press and Journal
For as little as £5.99 a month you can access all of our content, including Premium articles.
Subscribe