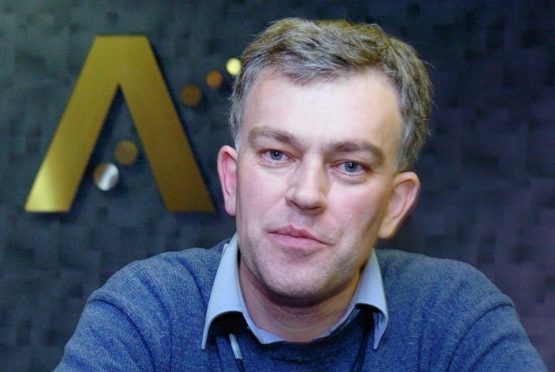 Councillors have scrapped controversial plans to create a trust to run libraries, sports centres and museums – just weeks after announcing them.
The cash-strapped council had hoped to copy the model used in many other areas, including Aberdeen, in an effort to save money.
But it was forced into a dramatic U-turn on the unpopular plans after the Scottish Government confirmed arms-length organisations would no longer be exempt from business rates.
It meant that a scheme which was supposed to save Aberdeenshire Council £500,000 would now be expected to cost more than £600,000 in its first year.
The authority had pressed ahead with the project despite warnings that the rules could potentially change following the publication of the Barclay review into rates reform.
Yesterday at a meeting of full council, members voted unanimously to go back to the drawing board.
Councillor Gillian Owen, education convener, said it was unfortunate that it could not proceed with the plans but praised the "creativity" of the officers who had worked on the trust.
But councillor Martin Ford, East Garioch, said he was "immensely relieved" that the trust would not become a reality.
"There was very substantial regulatory risk with this, and we knew that, as it was essentially a tax avoidance scheme that could very easily be pulled apart.
"I'm immensely relieved we are in this position, I never want to outsource services that I believe should be run by the council.
"I understand the financial imperative of doing it but I never agreed with the additional cultural management benefits to it that were put forward by officers."
Councillor Brian Topping, Fraserburgh ward, said he was "delighted" that the move was not going ahead.
"I fully appreciate and respect the reasons the council had to go down this road but I made it clear that I was 100%  against going into this trust.
"I think we should always, given the chance, want to keep these services council-run and I know our hard-working staff will be delighted."
The trust plans sparked public outcry when they were announced and just last week, prior to the publication of the report recommending the U-turn, a campaign was launched to oppose the scheme.
Stonehaven and District Community Council had feared the changes could spell the end for many libraries in the area and had enlisted the help of other groups across the Aberdeenshire as it fought to convince the authority to change its mind.
The council will now look at fresh proposals for the service, which officers have said could take the form of a "business unit".