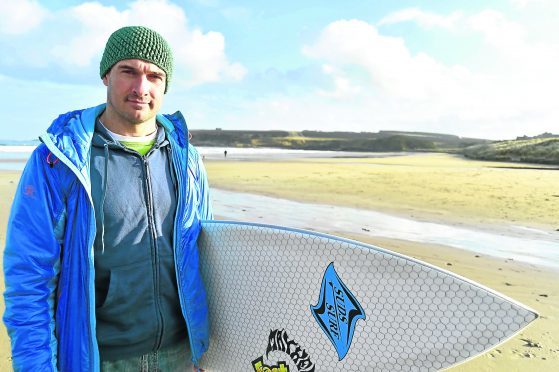 A north-east surfing club is preparing to fight windfarm developers over fears the project could destroy the "jewel in the crown" of their sport.
Moray Firth Surf Riders yesterday said they were concerned about the possibility offshore cables for a massive development could land at Sandend Beach.
The Moray East Offshore Windfarm would deploy 90 turbines off the coast, which could provide power for 900,000 homes.
It includes onshore infrastructure which will be funnelled through the Blackhillock substation, near Keith.
And at a recent public consultation event, the firm unveiled proposals to potentially cut through the surfers' sands.
They have now launched the Save Our Sandend group to try to protect the area.
Last night, a spokesman for the group said:  "We want to raise awareness and voice our concerns for proposals to install offshore windfarm cables through the beautiful Sandend beach and bay.  It is also the jewel in the crown for Scottish surfing.
"These sandbanks are extremely sensitive to sand movement, and any unnatural movement of sand on the beach poses a huge risk to Sandend as a quality surfing spot."
Craig Sutherland, who runs a local surf school in the village, is backing the campaign.
He said his business – and sport –  was at risk if the beach became tarnished by the cables.
Mr Sutherland said: "This is the most consistent, safe surf beach in Scotland and is a huge asset to the local community and for tourism.
"Hundreds of kids and adults get their first taste of surfing here and we are now sending some onto the Scottish team.
"We regularly use the beach for training with the aim of competing at National, European and World junior competitions.
"There are also potentially some future Olympic candidates, and it is essential a key resource isn't pulled from them.
"If the beach is ruined by this we don't have good alternatives.''
The company behind the development held a public event in Portsoy earlier this month to give people a chance to see the blueprints.
Craig Milroy, a spokesman for Moray Offshore Windfarms, said that consultation process would carry on.
He said: "Public engagement is a vital and ongoing part of the development of proposals for offshore wind generation in the outer Moray Firth, and we have undertaken considerable public consultation since proposals were first announced in 2010.
"Consultation is currently ongoing for the transmission infrastructure, including local public exhibitions in the coming weeks to provide further information and record views and opinions."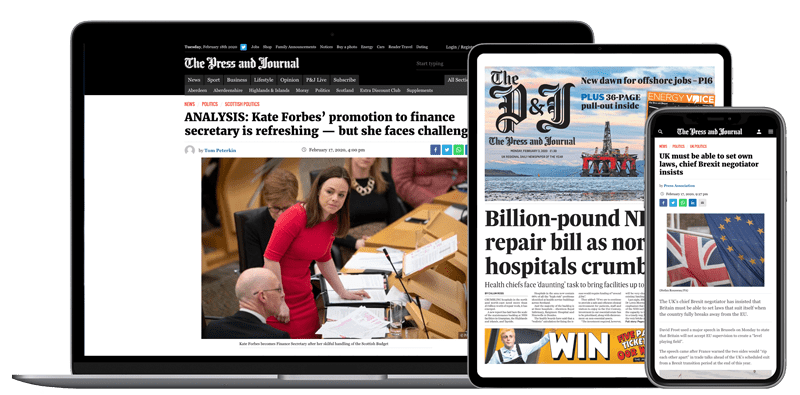 Help support quality local journalism … become a digital subscriber to The Press and Journal
For as little as £5.99 a month you can access all of our content, including Premium articles.
Subscribe