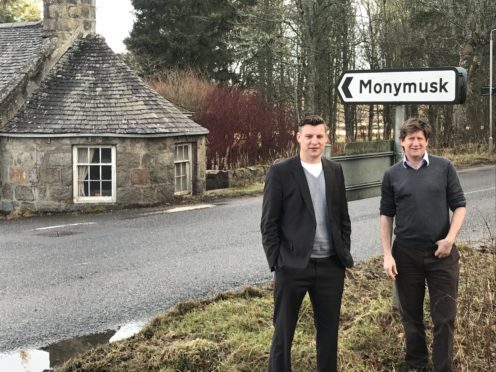 Residents living near a north-east junction have called for changes, branding it "an accident waiting to happen."
It is claimed there are regular near misses between cars at the B993 turn-off to Monymusk, leaving drivers "nervous" when they have to leave the Aberdeenshire village.
A petition raising awareness of the situation has been launched, receiving scores of signatures within its first few days.
Ward councillor Robbie Withey said: "The main problem is visibility when pulling out of the junction onto the B993.
"The old toll house blocks the view looking left, and to see around it you have to pull right out into the main road.
"This is a huge problem, because on the right there is a long bend with limited visibility and a speed limit of 60mph.
"Cars coming around that bend simply do not have enough time to reduce speed and stop when a car is pulling out."
Cllr Withey says residents are now under the impression it is "just a matter of time" before a serious accident occurs there.
"I have to say it does make me nervous when turning left towards Alford and I can't see around the old toll house," he added.
"I agree with local residents – the thought of what could happen is frightening."
The call for action has also been backed by Aberdeenshire West MSP Alexander Burnett.
He said: "Many of Aberdeenshire's village roads were updated to join A and B routes but were never intended to carry so much traffic."
It is understood that representatives from Aberdeenshire Council's roads department have already attended the scene, and work is underway for a roads inspector to visit the junction.