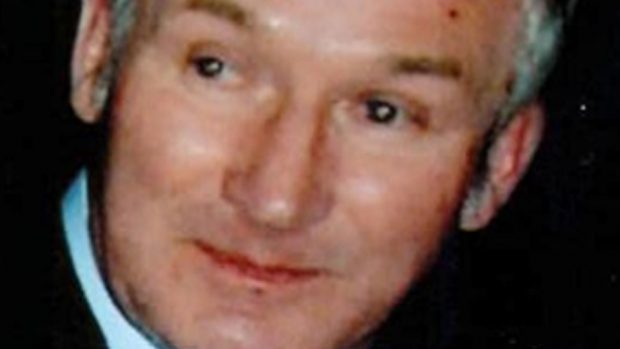 A forensic pathologist said today a north-east mechanic was hit at least 15 times on the head before he died.
Professor James Grieve was giving evidence in the trial of Steven Sidebottom who is accused of murdering Brian McKandie on March 11, 2016.
The pathologist, who examined Mr McKandie's body, said he had been the victim of a "sustained attack" both outside and inside his Badenscoth home.
He also said it was likely the pensioner had survived for five to six hours after he was attacked. He said that the place where his body was found, behind a door in the living room, and blood stains and spatters in the spare bedroom and hallway, indicated that Mr McKandie had managed to move himself in the hours after the attack.
Couple raised alarm over Brian McKandie's death after spotting blood through the window
The jury was shown a CGI image of a body showing the impact of the attack on Mr McKandie which revealed a hole in his skull where he had been struck.
Prof Grieve said it was a "severe head injury by any manner or means" and that it was clear he had died as a result of "blunt force head injuries".
He also told the court he knew as soon as he saw Mr McKandie's head that he had been the victim of a violent assault.
Under cross-examination from defence counsel Ian Duguid, Prof Grieve said he could not rule out that there was more than one weapon used in the attack given the different bruises and lacerations on Mr McKandie's head, or more than one assailant, but said there would likely have been tools available in his tool shed which would have fit the bill.
Sidebottom, 24, denies the charge. The trial continues.