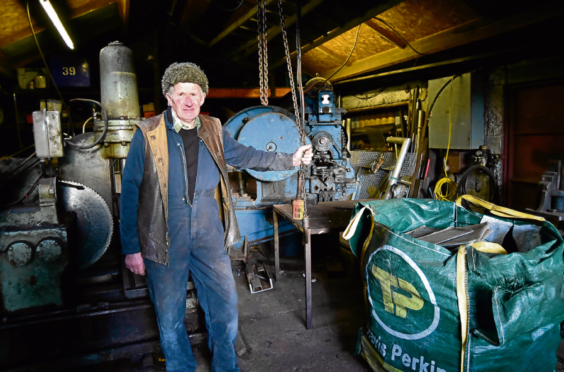 A north-east businessman has been forced to shut up shop because of the closure of a landslip-hit road.
Alan Rumens has run Gamrie Engineering in Gardenstown for the last 34 years, but without any access to his premises from the top of the village, he has been left with no choice but to pack up.
The news comes as councillors agreed to look at the safety of the route and potentially open it to traffic more than once a week.
Mr Rumens has been carrying out car MOTs and steel work, but that has dried up because he can only get past Harbour Road one day a week.
He said: "We are actually on New Ground which is straight down the bottom. It is as far as you can go.
"Basically, we couldn't do anything because I can't get cars down other than a Thursday for five hours so I had to stop that.
"I can't get any big steel work done because we can't get anything down."
Mr Rumens has begun the process of clearing his two workshops and a store, but revealed even that task has brought its own problems.
He said: "We put a skip away last week and scrapped stuff we are never going to use now.
"I cannot get big items out of the village to hold a sale because we would need at least three days of access to sell anything."
Council officials will inspect the landslip regularly in the hope of opening Harbour Road for a short time every day.
Councillor Hamish Partridge raised the issue at yesterday's meeting of the Banff and Buchan area committee.
Members asked for officers to look at the possibility of safely reopening the road on a daily basis.
Mr Partridge said: "It is going to make a difference, because the people are imprisoned at the moment and they can't get in and out.
"At least we have come to an agreement to get it open.
"We are where we are now and it is a step in the right direction hopefully.  We had total lockdown and now we have an easing of that."
Meanwhile, specialist contractors will be in Gardenstown today to start ground investigations at the landslip.
A supervised reopening of Harbour Road will take place tomorrow between 9am and 4pm.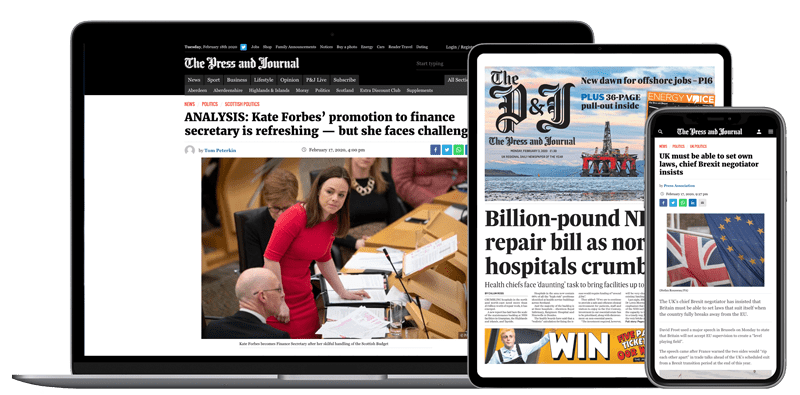 Help support quality local journalism … become a digital subscriber to The Press and Journal
For as little as £5.99 a month you can access all of our content, including Premium articles.
Subscribe