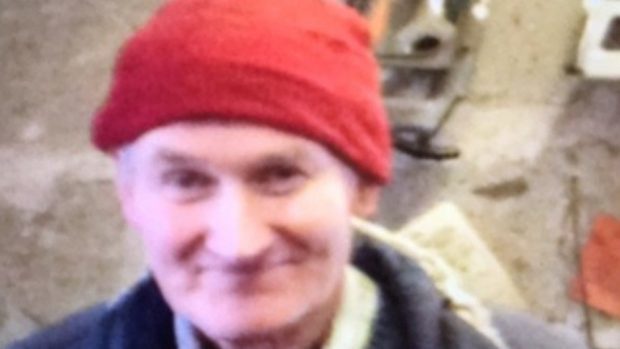 A forensic pathologist has told a trial he knew within seconds of examining Brian McKandie's body that the pensioner had been the victim of a "sustained" violent attack.
Professor James Grieve was giving evidence yesterday in the trial of Steven Sidebottom at the High Court in Aberdeen.
The 24-year-old is accused of murdering and robbing Mr McKandie on March 11, 2016. He denies the charge.
The handyman's body was discovered on March 12 and police initially believed the mechanic suffered an accident outside before going back into his Badenscoth home.
However when three days later the professor carried out a brief examination on the body, he said he knew almost immediately Mr McKandie had been the victim of a "severe" assault.
He said: "There was nothing subtle about the injuries.
"I unzipped the bag at the top of the head and at that point that was more than I needed to recognise that this was not simply an elderly man who had slipped and struck his head."
A formal post mortem examination was carried out two days later.
He also said it was likely the pensioner had survived for five to six hours after he was attacked.
Prof Grieve said the location where the body was found, behind a door in the living room, and blood stains and spatters in the spare bedroom and hallway, indicated that Mr McKandie had managed to move himself.
The jury was shown a computer-generated image of a body which illustrated the injuries he sustained.
The professor revealed that the most severe was to the rear right side of his head, where the blow was so signficant it had broken a hole in his skull and hit his brain.
Prof Grieve said it was a "severe head injury by any manner or means" and that it was clear he had died as a result of "blunt force head injuries".
Under cross-examination from defence counsel Ian Duguid, Prof Grieve said he could not rule out that there was more than one weapon used in the attack given the different bruises and lacerations on Mr McKandie's head, or more than one assailant, but said there would likely have been tools available in his shed which could have caused similar injuries.
Sidebottom's brother Robert also gave evidence at the trial.
It emerged during his evidence that he had told police at the time that he did not know how his brother could have been in possession of thousands of pounds of cash in the weeks following Mr McKandie's death.
The farmer, who lives at Crannabog Farm, told the jury his brother was in such a poor financial position that their mother did not allow him to use his bank card.
However, Mr Sidebottom later said, under cross-examination from Mr Duguid, that he had next to no knowledge of his brother's finances and also said his brother had had several odd jobs as well as work as a manual labourer.
The trial continues.