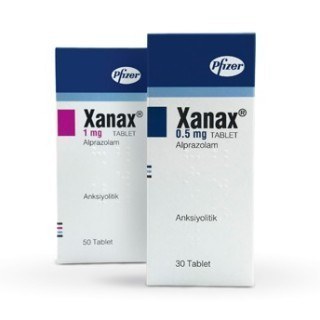 A drug linked to the deaths of celebrities such as Heath Ledger and Whitney Houston has been connected to a "soaring" number of fatalities in the north-east.
Shock new figures show that there were 20 deaths from Alprazolam – more commonly known as "Xanax" – in the NHS Grampian area between July and December.
And there were 29 deaths in the region throughout 2017 where Alprazolam was present in toxicology reports – more than the combined total reported for Greater Glasgow, Lothian, Ayrshire and Forth Valley.
The alarming figure, released by the north-east health board to local MSP Tom Mason, also represented an almost three-fold rise on the 11 deaths linked to the drug in the region in 2016, and it compared to the fewer than five fatalities in Grampian in 2015, and the zero recorded in both 2014 and 2013.
Mr Mason, Scottish Conservative MSP for the north-east region, said: "It is clear from these figures that deaths related to the use of Alprazolam are soaring in the north-east of Scotland."
In November, NHS Grampian issued a "drug alert" on Xanax after been made aware of the "growing use" in the area, reporting an "increase in both hospital admissions involving self-reported Alprazolam use and drug deaths where Alprazolam is present".
And the following month more than 1,000 Alprazolam tablets were seized during a police operation in Aberdeen.
Mr Mason said the figures "should serve as a serious warning to anyone who is mixing what may seem like a relatively harmless drug with alcohol or opiates".
He added: "This cocktail of medication can be fatal and it is right that NHS Grampian has issued a warning to the public.
"There is an urgent need for local health boards and other government agencies to educate the public and raise awareness of the very serious dangers of using this drug."
The north-east death figures emerged as a BBC investigation found that teenagers as young as 13 in England were increasingly using social media to buy Xanax, which is widely prescribed in the US to treat anxiety but can only be obtained on private prescription in the UK.
The drug, which is Class C in the UK, was found to have played a part in the accidental deaths of singer Whitney Houston, actor Heath Ledger, model Anna Nicole Smith and rapper Lil Peep.
An NHS Grampian spokeswoman said: "Services are available across Grampian to provide support and advice to anybody who is affected by the use of Xanax – whether their own personal use or somebody they know.
"Alcohol and Drugs Action provide support throughout Aberdeen City and Aberdeenshire and have a helpline 01224 594700 which is open to all.
"Turning Point Scotland provide support in North Aberdeenshire and can be contacted on 01779 470490. Arrows are the organisation providing support in Moray; they can be called on 01343 610500."