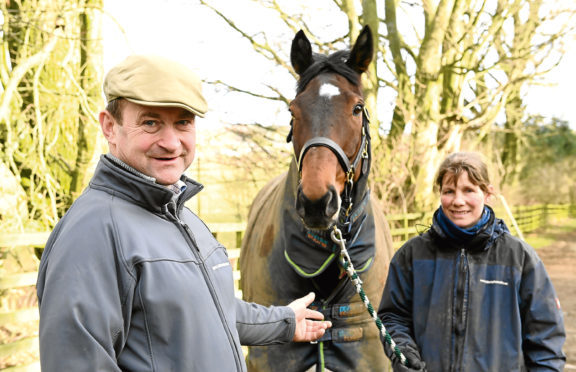 Aberdeenshire is home to the most northerly horse-racing stable in the UK.
Trainer Jackie Stephen and her husband Patrick, the assistant trainer, have a team of 11 National Hunt horses at their farm at Conglass just outside Inverurie.
In the last few years, the couple have been making a name for themselves in the jumps racing world – by the start of this month they had notched up 14 winners and 29 places from a total of just 143 runners.
Jackie works full-time with the horses, while Patrick's main job is farming – he runs a 1,200-acre property with 550 sows, 90 suckler cows and 250 sheep.
Patrick, 50, manages to find time in his schedule to spend a couple of hours daily with the horses, while Jackie is also assisted by a team of five – one full-time and four part-time.
Jackie, 53, who is originally from Fife, said she has been obsessed with horses since she was a child and has always ridden.
Her career with horses has taken her all over the UK and as far away as New Zealand.
Jackie met Patrick, a fellow horse-racing enthusiast, in 2009 and they married two years later.
Following a successful spell as a permit trainer, Jackie was granted a full training licence in 2015.
The training ethos at Jackie Stephen Racing is hands-on, working with each horse individually over a period, learning to understand its temperament, how to get the best response and to gain its confidence and trust to get the best from it on a race day, while keeping it fit, healthy in body and happy in mind.
One of the drawbacks of being based so far north is that the nearest racecourse is Perth – just over 100 miles away.
Patrick, who is the main horse-box driver, can't wait for the Aberdeen bypass to be up and running this year.
"We think it will take half an hour off the journey south. I am certainly looking forward to that," he added.
Racing has a reputation for being a rich man's game, but the Stephens do everything possible to make the sport of kings achievable for all.
The horses at Conglass have a variety of owners, including three racing clubs.
The cost of being in one of the clubs can be as little as an initial joining fee of around £200 and then £75 a month.
Jackie said: "You can become part of a syndicate and share ownership with a group of like-minded people, and have all the excitement and benefits with a minimal outlay compared to outright ownership.
"This is becoming an increasingly-popular way to get involved, with the major benefit that costs are shared between the group and becoming a member of a syndicate has the added benefits of being an enjoyable and sociable experience."
So what does the future hold for Jackie Stephen Racing?
Patrick said: "We always want to get new owners in and more horses too. We would also like to get a flat licence for the season ahead, so we can become a dual yard with horses running over jumps and on the flat too."
The next open day at the stables will be Sunday, March 25.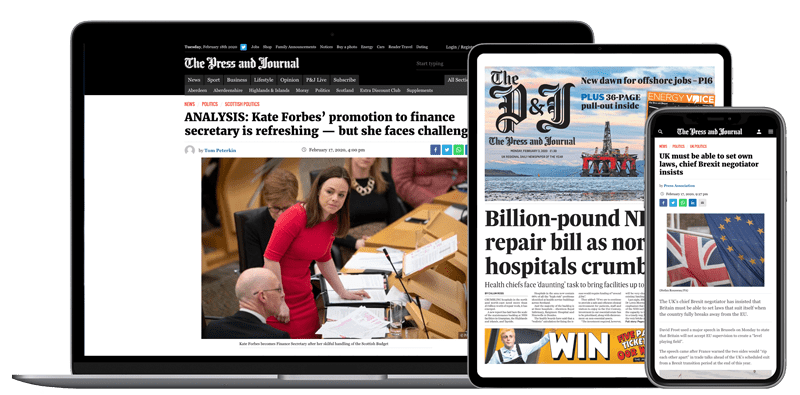 Help support quality local journalism … become a digital subscriber to The Press and Journal
For as little as £5.99 a month you can access all of our content, including Premium articles.
Subscribe