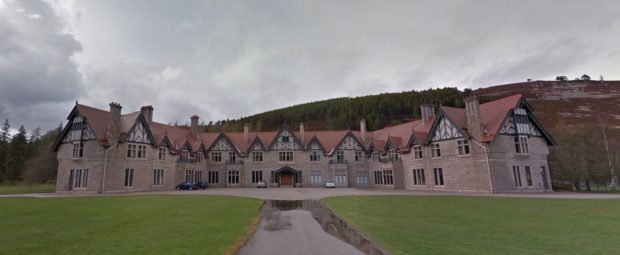 A small electrical fire has been extinguished at the National Trust for Scotland's Mar Lodge Estate near Braemar early this morning.
Fire crews attended the incident around 1am this morning.
All guests and staff were evacuated as a significant amount of smoke filled the front hall of the building.
Firefighters traced the source of the smoke to a faulty light fitting in the front hall. They isolated this fitting and ventilated the building, after which guests were allowed to return.
There was no significant damage to the building beyond the light fitting itself.
Mar Lodge Estate's Operations Manager David Frew said: "The fire was small and the quick actions of our staff and the Fire Service ensured there was no danger of it spreading.
"We are very grateful indeed for their promptness and professionalism, as well as the good humour and forbearance of our guests."
He added: "As to the cause of the minor fire, we will investigate the matter thoroughly.  Our electrical systems were only just recently inspected and found to meet all required standards and we need to determine exactly what has happened and take steps to ensure there is no repetition."