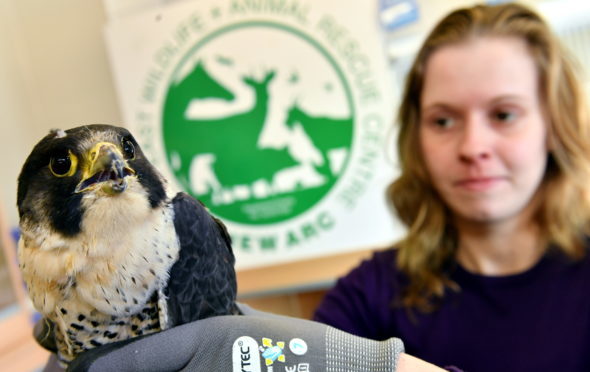 A north-east charity is on track to build a new animal hospital after receiving donations of more than £25,000.
The New Arc has been raising cash to develop its own animal treatment centre near Ellon for more than a year and last night the group's founder, Keith Marley, said the final preparations were almost in place.
The group is just £3,500 short of reaching its £30,000 target and is waiting on final designs to be delivered by its architects before submitting a planning application with the local authority.
Mr Marley said: "Hopefully that will happen later this week.
"We're still short of our target by about £3,500, but we're confident of making it with fundraising events planned for later in the year.
"There's been a great response from the public."
He added that the group was experiencing a slow start to the year, but expected to be called out to more than 100 rescues in the coming weeks.
"We have the bad weather coming on Wednesday, so we're starting to batten down the hatches," Mr Marley said.
"And coming to the end of February we'll start experiencing our busiest time with babies and abandonment starting to come in.
"By the end of April we expect to have a couple of hundred animals here."
The wildlife hospital will be made up of three linked cabins – one of which will serve as a reception area.
Another unit will be used to care for birds and other mammals.
As well as treating them, the facility will be used for their rehabilitation ahead of their eventual release back into the wild.
Since being set up almost 12 years ago, the New Arc has cared for about 7,000 animals and each spring, during breeding season for many animals, staff and volunteers endure a hefty workload.
To donate towards the cause, visit www.thenewarc.org