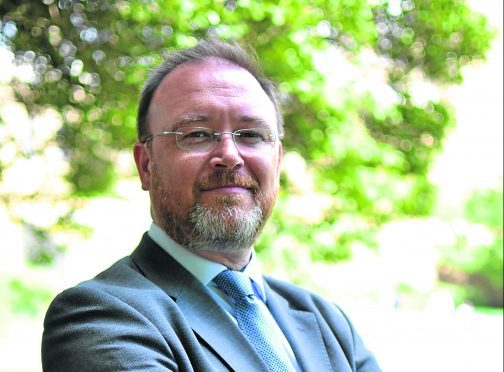 The chairman of a Westminster group on rare conditions spoke yesterday of the pressing need to treat patients as individuals and not statistics.
David Duguid told of his admiration for families such as the parents of baby Willow Scanlan, whose parents were last week told she will not get a heart operation in Scotland because she has a genetic disorder.
The Banff & Buchan MP became chairman of the all-party parliamentary group on 22q11 deletion syndrome after meeting nine-year-old Alfie Henderson from Banff who has this condition.
The Scottish Conservative politician also met families affected by other rare conditions such as the Scanlans of Auchterless, and was touched by their struggle.
He said: "Little Willow was born with Edwards Syndrome and unfortunately her parents were told this made it too risky to fix a hole in her heart," he said.
"Statistically, it may sometimes look risky to perform surgery on many children born with complicated and little-understood conditions.
"But I believe that children like Willow deserve a second opinion based on a whole picture of their health, not how others have fared.
"In the Scanlan family's case, they want Willow to be looked at on her own merits, rather than as a percentage or probability.
"All children are 'one in a million', they all should be treated as such."