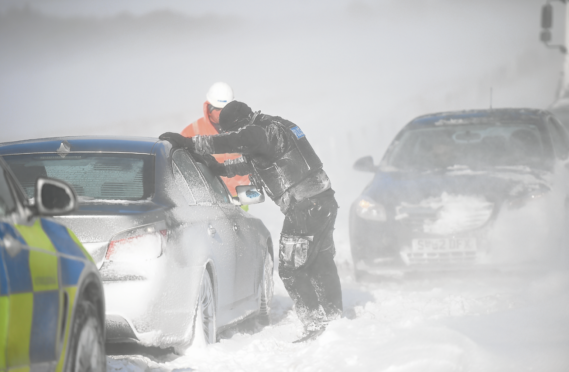 Wintry conditions continued to cause chaos around the north-east yesterday, with dozens of schools closed, bumps on the roads and events cancelled.
And almost 130 offshore workers were stranded on the Alba Northern Platform following a power outage which started on Tuesday morning.
Operator Chevron said it had been unable to transport staff back onshore due to flying restrictions across the North Sea as a result of the severe weather conditions.
Production was shut down and staff had to rely on a back-up generator for heating on board the oil rig.
On the mainland only six schools in Aberdeenshire opened due to problems with the road conditions.
Several prestigious events due to take place across Aberdeen were postponed – including the Energy Institute dinner last night, and tonight's Aberdeen Young Professional Ball.