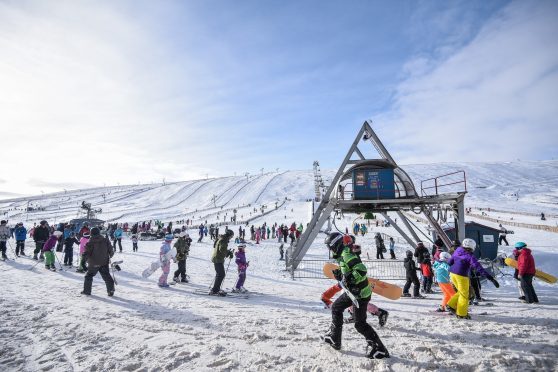 Ski centres are hoping for a "reasonable" season this year with the Lecht expecting to remain open for Easter.
The Beast from the East has dumped a "fantastic" amount of snow on the Aberdeenshire slopes and the resort owner, James McIntosh, said last night he was hopeful it would stay for the Easter holidays at the end of the month.
He added: "It hasn't stopped snowing up there since last Wednesday and we got another five inches again today. We had a lot of people up on Sunday, but the access roads have been a problem.
"I think that now the wind has died down, we will see less drifting snow on the roads which will help.
"I'm not sure if we are going to break any records yet, but it's certainly looking better than last year. Whether we do better than 2010 still remains to be seen."
Glenshee Ski Centre is also hoping to get a boost from the winter conditions.
With the weather forecast expected to result in more snow until the weekend, the ski resort hopes skiers and snowboarders will flock to its slopes.
And Kate Hunter, ski patrol manager at the centre, is confident the site will see bumper visitor numbers in the forthcoming days.
She added: "The forecasts are good towards the end of the week, but we have already had a good season – quite satisfactory.
"The roads have been a challenge, especially with the strong winds, but the councils have been working exceptionally hard clearing the roads."
The centre sits on the boundary between Aberdeenshire and Perth and Kinross councils.
The Cairngorm ski centre opened more than half its runs yesterday, as did the Nevis range. Glen Coe is expecting to open all but one of its runs today.
For more information on ski conditions, visit: www.visitscotland.com/see-do/active/skiing-snowsports/conditions/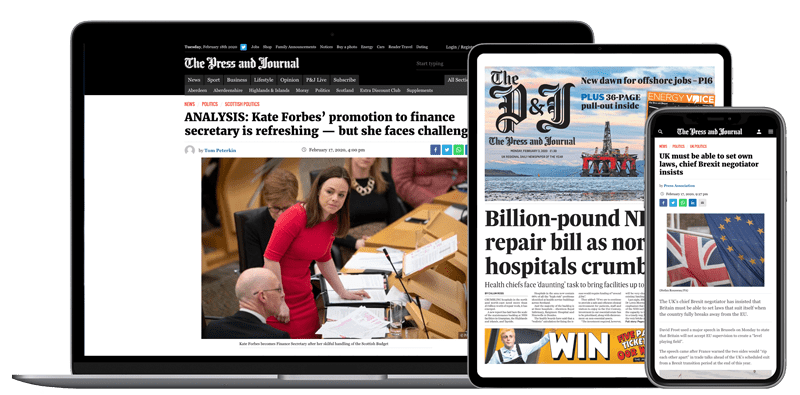 Help support quality local journalism … become a digital subscriber to The Press and Journal
For as little as £5.99 a month you can access all of our content, including Premium articles.
Subscribe