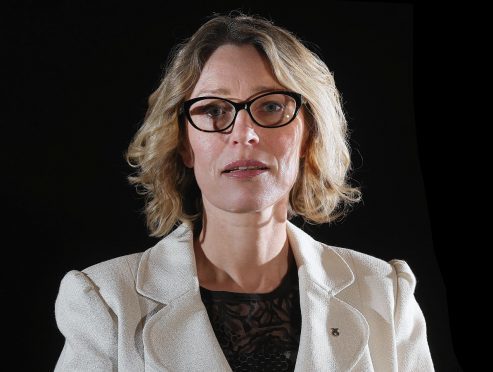 A north-east MSP has delivered an emotional "salute" to brave sexual harassment victims  – and said: "I was one of you".
The SNP's Gillian Martin opened her heart in Holyrood yesterday, just days after her former colleague Mark McDonald left the party in disgrace over harassment claims.
Ms Martin spoke last year about how she had quit her job at an unnamed company over the behaviour of a boss towards her and colleagues many years ago.
Speaking in a debate to mark International Women's Day, the Aberdeenshire East representative said she could not give her speech without addressing the "distressingly all-too-close to home" subject.
She said she found herself wishing to erase phrases such as "it's only banter" from public discourse, because they were often used to defend words which "diminish, control, objectify, insult, embarrass and distress".
Ms Martin said: "Insidious, sustained, thinly-veiled sexual comments are not to be ignored, and they have a pernicious and cumulative effect.
"You worry you will not be believed. You know you'll be told you're overreacting. You know people will question your complaint's validity. You'll find it hard to put across the effect it has had on you.
"You'll also lie awake at night wondering how you can escape it. Whether that's leaving your job, making arrangements never to be in that person's company, voicing your complaints in a way which you know might reap the whirlwind."
She added: "I stand with all women who have ever felt abused, diminished, controlled by persistent, insidious workplace harassment.
"Because I was one of you. And even as many as 25 years on from my harassment, I still think about what I could have done to stop it and how hard it was to take any action.
"And I salute those who in the last year were braver than me and you have."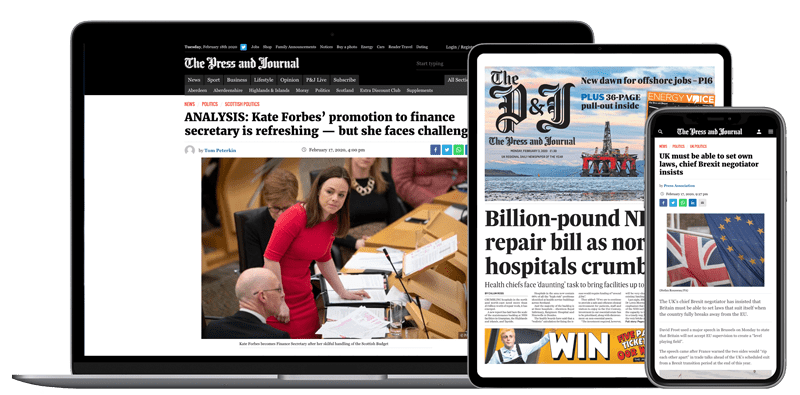 Help support quality local journalism … become a digital subscriber to The Press and Journal
For as little as £5.99 a month you can access all of our content, including Premium articles.
Subscribe