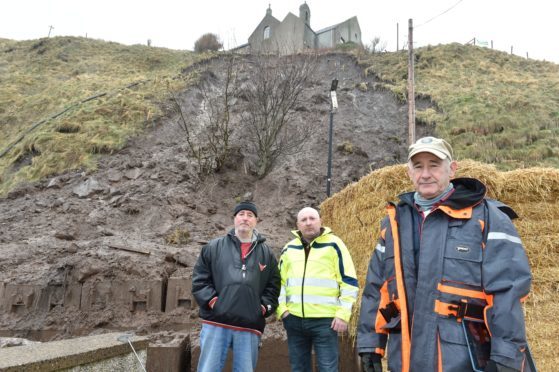 Senior councillors have been invited to a landslip-hit community amid claims it has reached "crisis point".
People living in the lower part of Gardenstown have been unable to access the top of the hill in their vehicles after more mud tumbled down and smashed through a temporary wall last week.
Harbour Road has been opened to vehicles for a few hours every week under supervision for safety reasons, but the scheduled opening at the weekend was cancelled due to "new cracks" appearing on the cliff face.
Now Troup councillor Hamish Partridge has urged local authority leader Jim Gifford and his deputy Peter Argyle to come and meet residents.
He said: "We are nearly three months on since the slip began and the situation has got worse with every passing day yet not one of you has had the decency or respect for the residents to visit.
"They have been ignored by the same leadership that flocked to Inverurie, Ballater and Stonehaven multiple times in their hours of need, visiting the sites, residents and listening to the business community yet total contempt is shown by the same people for Gardenstown.
"The community is now reaching crisis point."
Councillor Argyle said senior local authority officials planned to visit the tiny coastal community later this week.
He said: "The simple fact of the matter is the chief executive is going to Gardenstown on Thursday and the council leader will be joining him.
"I won't be able to attend because I'm chairing the infrastructure services committee meeting where we will discuss £1.5million of funding to fix the landslip.
"The council are taking this situation very seriously.  We are committed to working on what is an extremely complex problem."
Colin Wallek from Gardenstown said his heating fuel supplies were now running low.
He said: "I've been phoning the oil company to see how they would get fuel down to us and they said we would have to carry it in small containers, which would be a laborious task.
"But I'm not the only one who is struggling.  A lot of people are older and they need coal, but the coal man can't get down to them."
Aberdeenshire Council confirmed both chief executive Jim Savege and Councillor Gifford will be in Gardenstown on Thursay.
A public drop in session is taking place in Gardenstown later this week to give residents an update on the geotechnical investigations, continuing traffic management arrangements and possible designs of solutions.
It is being held at the Dreel Hall on Friday, March 16 from 9am to 8pm.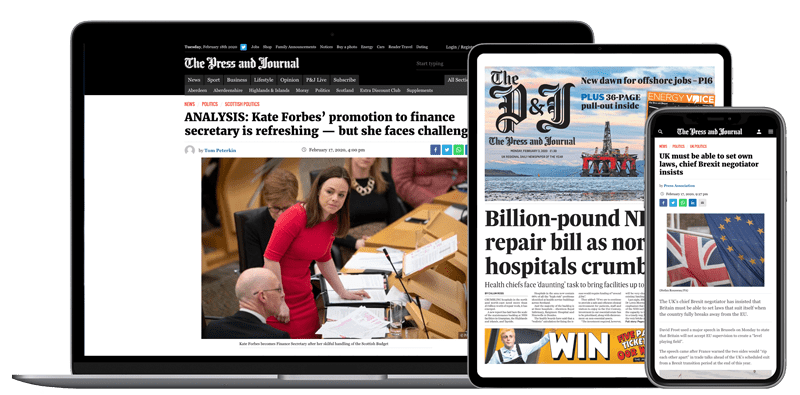 Help support quality local journalism … become a digital subscriber to The Press and Journal
For as little as £5.99 a month you can access all of our content, including Premium articles.
Subscribe