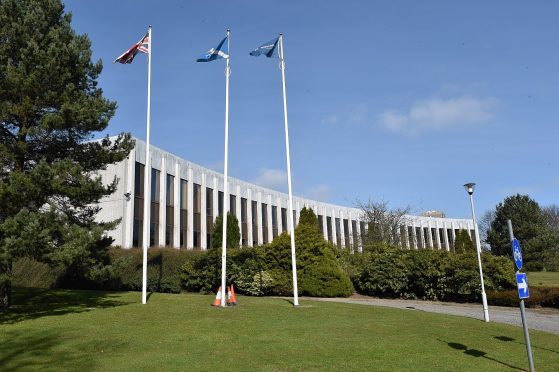 Planners have narrowly backed the controversial transformation of a country estate into houses, a tourist attraction and equestrian centre.
Proposals for hundreds of homes on Fasque Estate, near Fettercairn, have been on the table since 2014.
The grounds are home to the 19th-century Fasque House.
The overall development is for 115 homes, a visitors' centre, and a cafe and farm shop at the site off the Cairn O' Mount road.
A separate application for an equestrian centre was also put forward to the Kincardine and Mearns committee.
The scheme was previously deferred twice by the committee in January to allow for a site visit and February to allow developers to make alterations to the scheme.
Councillors had also expressed concern about the impact of some of the homes on the the C-listed Bogendello House, which is situated to the north-east of the development.
Yesterday the committee was asked to make a decision on the revised plans, after developers relocated two house plots further away from the property.
The scheme was also changed to include a "tree-belt" to shield the view of the new homes from Bogondello.
However David Gibbons-Wood, who owns Bogondello, claimed there had been very few changes made to the plans.
Speaking at the meeting, he said he was "confused" that the application had been given another opportunity to be approved when the developers had presented "pretty much the same situation".
He also argued the tree belt, while blocking the view of the development, would also become "oppressive" in the future.
Councillor George Carr, Mearns ward, said he broadly supported the proposal but urged the developer to leave the land west of Bogondello as "open meadow".
Planning officers advised Mr Carr that he would have to move a motion to reject the plans.
However councillor Sandy Wallace, Stonehaven and Lower Deeside ward, said he had previously supported the plans and could not legitimately reject the updated scheme.
He put forward an amendment to approve the development.
There was deadlock in the chamber which left area committee chairwoman Wendy Agnew with the deciding vote, and she backed the development.