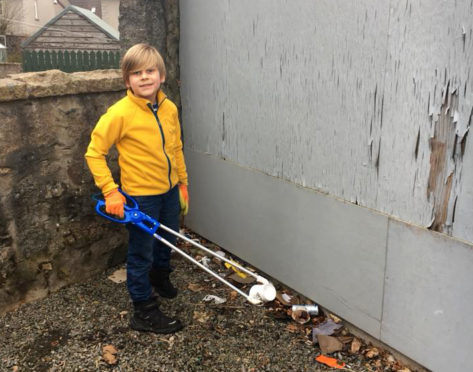 An environmentally-conscious eight-year-old has launched a crusade against litter in his Deeside village.
Thomas Truby has started his own Rubbish Club, and regularly heads outside with a group of friends to clean up the streets of Torphins.
"He takes a little trolley and some litter pickers his auntie gave him for his birthday – he was really chuffed to get those," mum Gayl, 45, said.
"We're proud of him for doing this, it's nice to see he's thinking about the future."
Thomas, who wants to be a marine biologist when he grows up, said famous environmentalist David Attenborough was responsible for opening his eyes to the problem.
The final episode of his Blue Planet II series carried a powerful message about the impact humans have had on marine life, featuring scenes including an albatross unknowingly feeding its chicks plastic waste.
"I was watching Blue Planet and I like turtles quite a lot and I saw them floating around in the sea," Thomas said.
Mrs Truby added: "He was upset at seeing all the plastic and wanted to make a difference."
Thomas estimates he spends one to two hours outdoors each time he heads out to pick up litter.
He said: "I look for cigarette butts, plastic bags, bottles and sweetie wrappers."
Not content with just tidying up the streets of Torphins, Thomas has set his sights on the wider north-east as well.
He has organised a clean-up for all Rubbish Club members and fans at Aberdeen beach this Friday morning.
The industrious eight-year-old has also banned a number of wasteful, non-recyclable products from his family home.
"We use plastic tubs or paper bags for lunchtime now, as he doesn't like cling film," his mum said.
"He had been asking for a sustainable bamboo toothbrush as well, and has a reusable glass water bottle.
"A few months ago he wrote a letter to a local coffee shop asking them to stop using straws, and they changed them to veggie ones."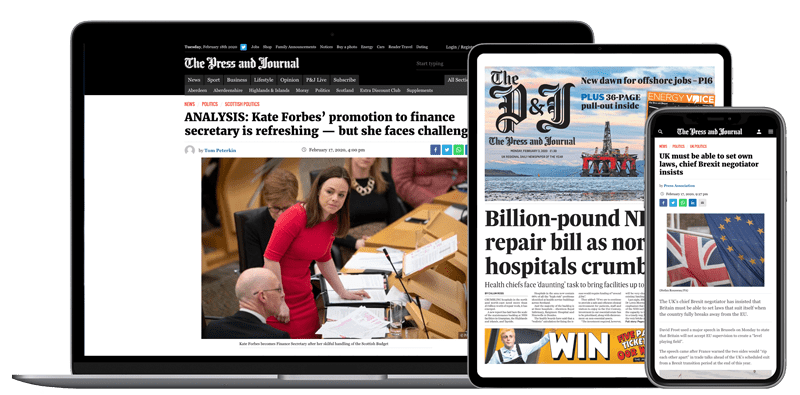 Help support quality local journalism … become a digital subscriber to The Press and Journal
For as little as £5.99 a month you can access all of our content, including Premium articles.
Subscribe