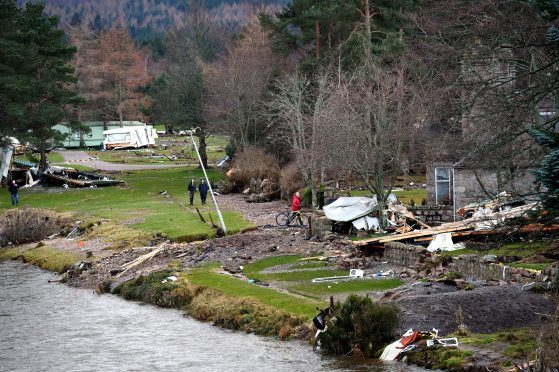 British Red Cross is hosting a flooding workshop in Ballater this week to help locals protect their homes and businesses in case of a natural disaster.
The event will be held at the Victoria and Albert Hall on Saturday between 10.30am and 3pm as part of a series of workshops all over the country.
Flooding is an emotive subject for the residents of Ballater as many people lost their homes and businesses back in 2015 after the River Dee burst its banks amidst Storm Frank.
Ballater flood group calls for village defences to be given "priority they deserve"
These workshops are designed to help people protect their properties and avoid the heartbreak that losing them can cause.
Nick Mort, the senior emergency response officer for the north-east of Scotland said: "When a flood strikes we see community resilience and support for the emergency services, but all too often people are not as prepared as they might like to have been.
"We want to bring everyone together to be ready for the future, so whether they have experienced a flood or not, everyone will be welcome to attend."
Residents can register interest through the Eventbrite website.