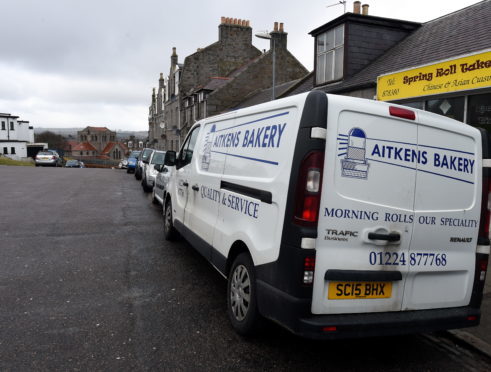 An iconic north-east baker, famed for its delicious butteries, is to sell up after generations of serving the beloved snack.
Aitkens Bakery is marketing shops on Glenbervie Road and Menzies Road in Torry and John Street and Holburn Street. All are expected to be disposed-off in the coming weeks.
The news comes just months after another iconic local baker, and supplier to the Royal Family, Chalmers, revealed it was selling off a number of its stores, including its head office.
The exact reasons behind Aitkens' decision are unknown at this stage, but the news sparked shock in the community.
Scores of people took to social media to express their sadness, with some crediting Aitkens as the maker of the "best" rowies in the city.
And there was even a celebrity voice among them, with Duncan Jones – son of music legend David Bowie, and award-winning film director in his own right – urging people to sample their local shop before it was too late.
He said on Twitter: "If this is true, I beg each and every person in Aberdeen, for local history's sake, to go to Aitkens before it is closed for the last time, and get themselves an early morning, warm roll."
A local expert, who has recently launched the World Buttery Championship in an effort to revive and safeguard the snack's traditional recipe, said he was "shocked" to hear the news.
Martin Gillespie, of Slow Food Aberdeen City and Shire, said: "I'm not sure if Aitkens was still using the traditional recipe, but even if they weren't, they were still helping to keep the buttery alive.
"Every town in the north-east and every baker has its own version of the buttery – Aitkens' will be different to Chalmers' which will be different to J.G Ross' in Inverurie.
"Lots of people say Aitkens had the best buttery and a big part of why they liked them was also because they used to have a delivery van, so they could get them to their door every day.
"I don't know the reasons for the sale but it seems to be another symptom of the globalisation of food and people no longer shopping local."
Aitkens did not respond to requests for comment.