A Porsche was left impaled by another car's front bumper following a two-car crash yesterday.
Police were called to the scene of the smash on the A90 Aberdeen to Ellon road, close to the B&Q roundabout, shortly after 4pm.
Although the driver's door of the sports car was left mangled, the driver himself did not sustain serious injury.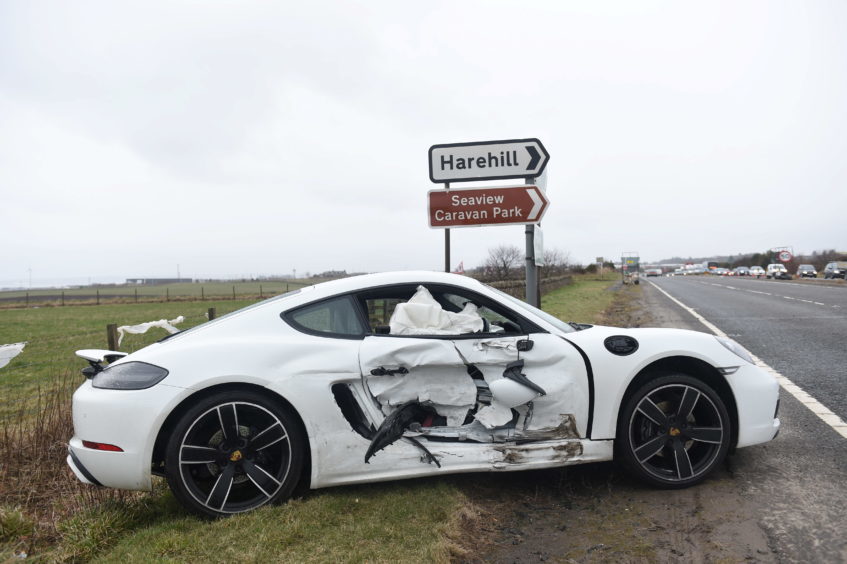 A woman was taken to hospital with minor cuts to her leg, police said.
A police spokeswoman said: "The road re-opened at around 6.15pm."