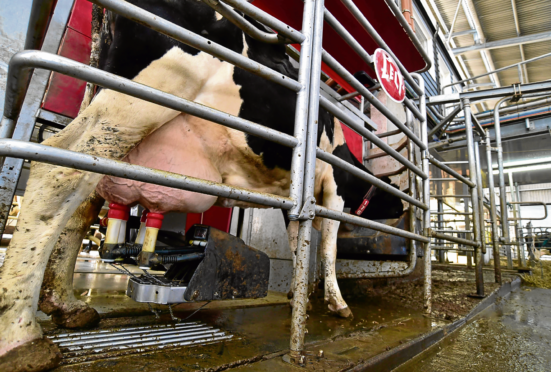 People around the north-east are being given a chance to visit an innovative dairy.
The Middleton of Rora farm is home to some 250 pedigree cows, who play a vital role in helping husband and wife team Bruce and Jane Mackie create their own range of yoghurts and smoothies.
Now they are going to lift the lid of life at the farm with an open day next month.
Locals will get to see the robotic milking machines, which were designed by CowSignals, a cow welfare consultants firm from the Netherlands.
The cattle are allowed to wander into the milking area themselves and they are milked three times a day.
Once the process has been complete the system opens a gate which allows the cows to graze in a nearby field.
The dairy's 250 cows produce 2.5million litres each year, which is the equivalent of 7,000 litres a day.
Mrs Mackie said: "The shed allows the cows the freedom to choose when they are milked and enables them to wander into the milking areas by themselves.
"Because the cows choose when they are milked, they now average just over three milkings per day compared to the standard two in the previous traditional milking parlour.
"Rora dairy has also designed their shed to have direct access to the fields outside.
"Once a cow has been milked, the computer at the gate allows the cow to walk outside and enjoy grazing and the Aberdeenshire sunshine."
Entry to the open day on May 6 is free, but donations to north-east cancer charity Friends of Anchor are welcomed.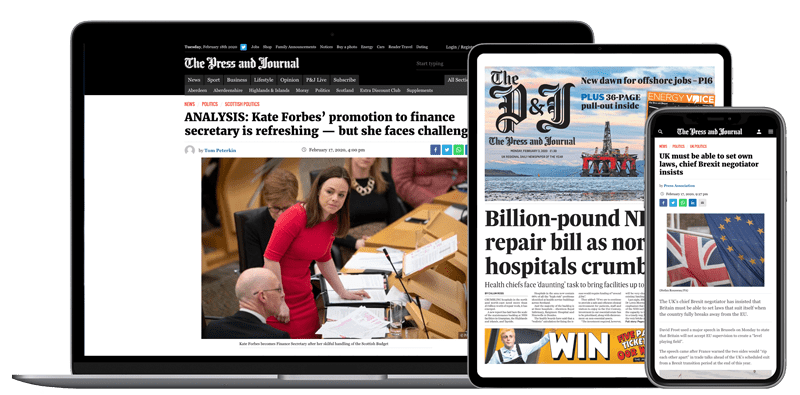 Help support quality local journalism … become a digital subscriber to The Press and Journal
For as little as £5.99 a month you can access all of our content, including Premium articles.
Subscribe