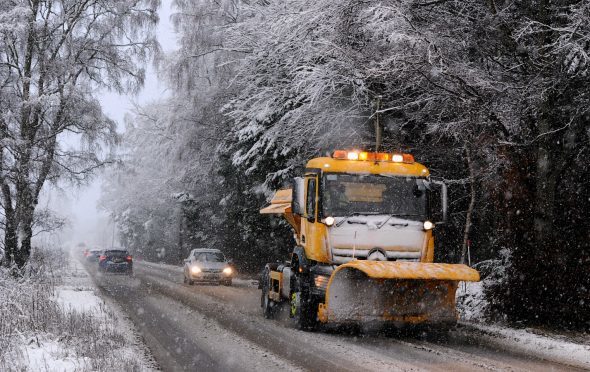 Aberdeenshire road bosses will make no decision on changing the priority of gritting routes until an end of winter review is carried out next month.
Hundreds of people signed petitions submitted by residents living on unclassified roads at Maryculter and Banchory Devenick urging the council to upgrade the priority of the vital service in their areas.
One of the pettitions launched by Karen Hennigan states that the area suffers from a lack of drainage causing hazardous conditions, particularly on Maryculter Road.
Mrs Hennigan said: "Due to the lack of any drainage system or infrastructure, we face a large volume of water running down our roads, especially the hill.
"In sub-zero conditions, this turns into a layer of ice and, in turn, creates a treacherous environment for commuters and residents to travel on."
It claimed roads were not gritted on a regular basis branding the move as an "utter disgrace".
The other petition was organised by Paul Chang, a resident of Maryculter, who asked for speed restrictions on the "rat run" unclassified road between the B979 South Deeside Road and Maryculter Parish Church where it goes up a steep hill towards Netherley.
Mr Chang also said that in icy conditions, vehicles travelling at low speed had slid across the middle of the South Deeside Road at the same spot of a recent fatal crash.
The petition added: "We have a genuine fear that unless a higher priority can be awarded we have a recipe for future major accidents."
Councillors were told that no decision would yet be made at a Kincardine and Mearns area committee meeting yesterday.
Roads and Landscape Services manager Brian Strachan said the next meeting of the Infrastructure Committee would be discussing the whole "end of winter" review.