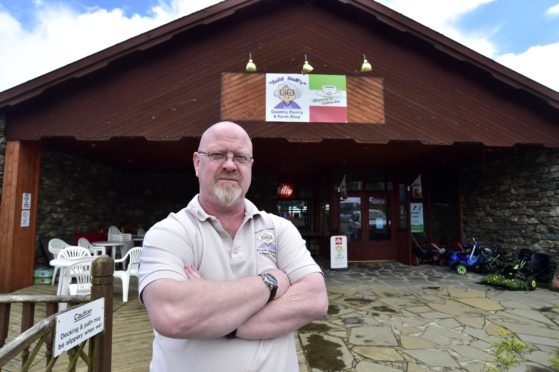 North-east businesses fear a road closure that will force customers to endure a 20 mile diversion if they wish to visit could leave them facing an uncertain future.
Auld Nell's restaurant and Aunty Lou's playhouse operate from the same building at South Bogton, around a mile from the B9025 Turriff to Aberchirder Road.
But from today a section of the route is being shut off to traffic for two weeks for resurfacing work.
The only way to reach the restaurant and softplay – and two neighbouring businesses – is to go via Banff.
A nearby unclassified road from the B9025 has also been closed to motorists.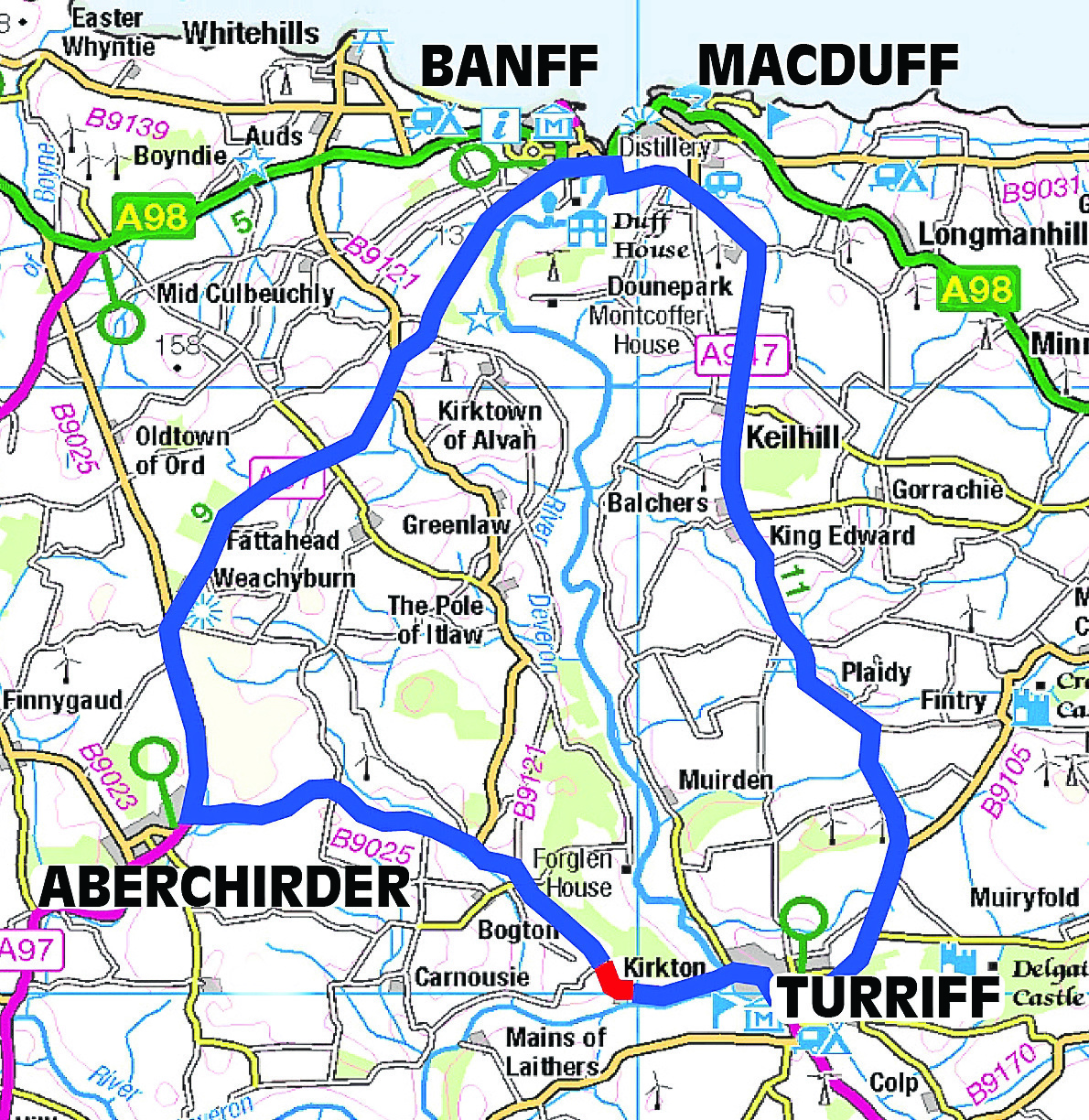 Marc Williams, 53, has run Auld Nell's for the last three years and said he was "extremely worried" at the prospect of going without a customer for a fortnight.
He claimed the works had been sprung on the community without consultation.
Mr Williams said: "I am looking at two weeks without a single customer.
"I only found out about this by driving by a road sign. There wasn't even a consultation on this with the businesses.
"I have spoken to various people at the council and they told me 'we are sorry, but it has to go ahead'.
"We are being cut off.
"Having just endured the worst winter for nearly 10 years and lost trading days to the severe weather I am extremely worried.
"Small businesses like mine trade on a week-to-week basis and will still have all the expenses to somehow pay but with no income due to what is effectively forced closure.
Louise Marler-Paterson runs Aunty Lou's playhouse and echoed Mr Williams' fears about the impact of the closure on business.
She said the shutdown will make it difficult for her to pay her bills and even get into work.
Mrs Marler-Paterson said: "Had we had a bit of forewarning it would've made things easier.
"I have got two members of staff I have got to pay for these two weeks and I going to have no income.
"If they could've just left one of the roads open it would've helped, but it just seems crazy that both are closed and people can't get access.
"I live in Turriff and usually it is only a six minute journey to work, but if the road is closed I can't get out to check my stock.
"Disappointing kids is not something you set out to do when you run a softplay."
A council map shows the 22-mile diversion that motorists will be facing for the next two weeks.
They will have to head towards Banff on the A947 Turriff to Banff road.
Then there is a drive south to Aberchirder before eventually rejoining the B9025 and heading towards the two businesses.
Aberdeenshire Council were offered numerous opportunities to respond.