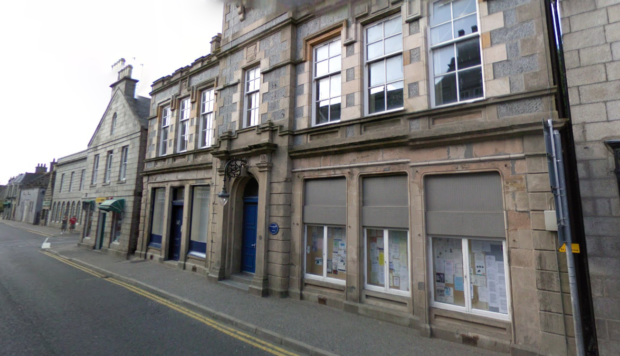 A north-east woman is aiming to raise awareness of the rare disease that killed her father to save other lives.
Lorna Marshall's dad, Sandy Thomson, was a fit and active pensioner until being struck down by amyloidosis.
The condition is caused by an abnormal build-up of protein in the body's organs and Mr Thomson suffered with it for two years before being diagnosed.
It was only weeks after that diagnosis in 2012 that he died, aged 74.
Mrs Marshall was told that, had the illness been identified earlier, then it may have been successfully treated.
And she is now organising a coffee morning to boost its profile, with the idea that knowledge of the disease could be the best defence against it.
The 53-year-old revealed yesterday that her father's doctor only became aware of amyloidosis "through chance", after hearing about it during a seminar.
She said: "Amyloidosis affects people differently and in my dad's case, it attacked his heart.
"He had various symptoms like carpal tunnel syndrome in both wrists, reflux, breathlessness and tiredness.
"My dad went for various tests, but doctors couldn't pin down what was wrong.
"It was just through chance that a consultant in Aberdeen had been to a seminar where amyloidosis was mentioned, and twigged that could be it."
Mr Thomson was promptly flown to the UK's only centre which specialises in the disease, in London.
But by then it was too late, and he succumbed to it shortly afterwards.
Mrs Marshall added: "The symptoms can be so random, so amyloidosis is hard to diagnose.
"It came out of the blue for my dad, there is no rhyme or reason as to who it affects.
"So this is a case where awareness really can be key to saving people's lives."
The coffee morning will raise money towards the National Amyloidosis Centre at the University College of London, in Mr Thomson's honour.
It will take place from 9.45am to 11.30am on Saturday at Stewart's Hall in Huntly.
People who want to donate money or raffle prizes can visit Mrs Marshall at the G&L Marshall garage in the town, while donations will also be accepted at Stewart Hall on the day.
Celebrating the life of Sandy Thomson
Sandy Thomson had bounced back from prostate cancer and was enjoying a new lease of life when he began suffering from amyloidosis.
Described as a "real gentleman" by his loved ones, Mr Thomson was born and raised in Huntly and lived there most of his life.
He married wife Lily in 1962 and they had daughters Lorna and Linda together.
The couple celebrated their golden wedding anniversary just months before Mr Thomson died.
He spent the majority of his working life at garages in Huntly, but the last 20 years of his career took place in Moray as the garage workshop manager at Elgin Post Office.
Upon retirement, Mr Thomson was able to indulge more in his hobbies like playing bowls and golf.
But Mrs Marshall explained how amyloidosis affected her dad's quality of life in his twilight years, as he went from enjoying 18 rounds of golf to barely being able to make it around the course without a struggle.