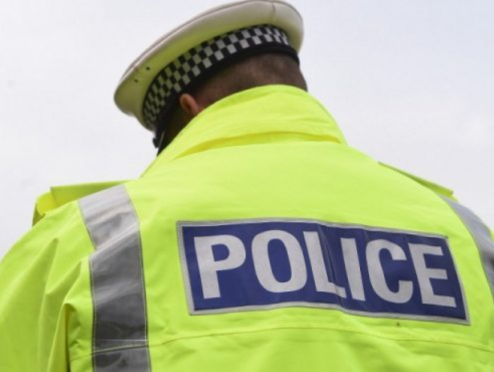 A distraught grandmother has appealed for witnesses after £10,000 worth of jewellery was stolen during a break-in at her quiet countryside home.
The property at Tillyfourie, near Alford, was targeted while she and her husband were on holiday at the weekend.
Their daughter had attended their rural bungalow on Sunday morning, to feed her parents' cats, but when a friend of the family drove by that afternoon he noticed shattered glass around a window and discovered the theft.
The couple cut short their break and travelled back to Aberdeenshire to find their home in a state of disarray.
Yesterday they said their house had been ransacked, as the culprit or culprits rifled through drawers and upturned their belongings in a hunt for valuables after smashing his way in.
The family are now holding onto the hope that passing motorists could hold the key to catching those responsible.
The house is just off the B993 road from Inverurie, and the couple appealed for drivers with dashboard cameras to check in case they unwittingly caught the break-in on film while passing by.
They also reckon it is possible that the vehicle used in the crime may have been spotted at their home.
The couple did not wish to go into detail on the jewellery which was stolen, other than to say it had a lot of sentimental value.
Police confirmed they were working on the basis that the break-in took place between 8.20am and 3pm on Sunday.
Constable Wayne Young said: "Housebreaking is one of the most distressing crimes and all reports of incidents of this type will be taken seriously and thoroughly investigated.
"We are appealing for anyone with information, or anyone who may have seen anything unusual or suspicious in the Tillyfourie area on Sunday or in the days leading up to Sunday, to contact us on 101."
Anyone who wishes to remain anonymous can call the Crimestoppers charity on 0800 555 111.
The break-in follows a similar pair of thefts in the Deeside area just weeks ago, but a police spokeswoman said the crimes were not being treated as connected.
On that occasion a car, antique jewellery, cash and two Tiffany piggy banks were stolen from two homes just three miles apart at Cults and Mannofield.