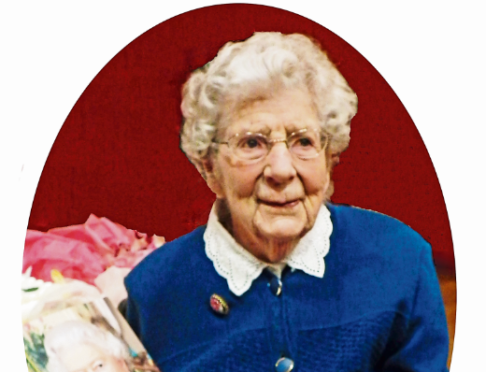 One of the oldest women in Scotland has died at the age of 107.
Mary Craig was well known in Auchenblae, where she lived independently in her own house until she was 104.
Miss Craig worked as primary teacher until 1970 at the school she attended as a child, and was popular among both her colleagues and pupils.
She never married and had no children or pets, but boasted many friends.
Niece Jane Pirie said: "She was very close to her parents James and Helen. Her father worked at a farm.
"During the war they experienced rationing and took in evacuees from Dundee. It made her family feel temporarily larger, as unfortunately Mary's sister Elizabeth died in infancy at two years old.
"She went to Fordoun public school, Auchenblae, and returned there in 1938, where she worked for decades. She had graduated from Aberdeen University in 1932 and didn't retire from teaching until she was 60 years old."
Linda Johnstone, a former pupil and wife of the late north-east MSP Alex Johnstone, had fond memories of Miss Craig.
"She taught the boys to knit and sew along with the girls," she said. "But the highlight for me, and I suppose many others, was a Friday afternoon.
"In the last 45 minutes of the day Miss Craig would go into her bag and bring out a sweet for each child – a traffic light lollipop, a barley sugar stick, or if we had been really good during the week a square of her own home-made tablet.
"It was absolute bliss, and we were able to eat this while she read a few chapters of a book to us. It may have been the classics, but more likely it was an adventure from Enid Blyton's Famous Five."
Outside the classroom, Miss Craig was a keen walker and enjoyed holidays to Austria and Italy.
She loved the P&J crosswords and had a competition with a close friend to see who could complete it first.
Miss Craig was a loyal worshipper at Fordoun Kirk, as well as being an active member of the Auchenblae Church guild and friendship group and leading a Sunday school class.
Mrs Pirie said her aunt "never missed a kirk service".
"She used to meet friends after church at the old post office cafe for lunch," she said.
"She was such a lovely person. She was so kind and very much involved in village life."
Miss Craig died peacefully at Burnside Nursing Home, Laurencekirk, on May 3. Her funeral will be held at Auchenblae Parish Church today at 11.30am. Donations will be accepted for Miss Craig's chosen charities.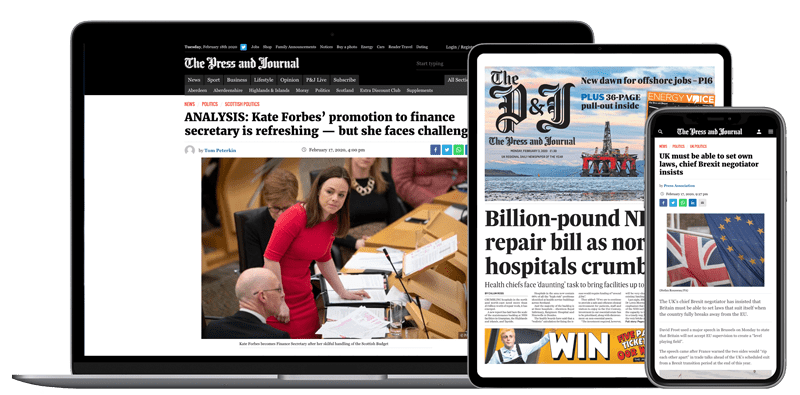 Help support quality local journalism … become a digital subscriber to The Press and Journal
For as little as £5.99 a month you can access all of our content, including Premium articles.
Subscribe