An AWPR transport firm has lost its licence after flouting rules to take advantage of the work available on the development.
Allen Transport Ltd, based in Newmachar, has been banned from holding or obtaining an HGV operator licence for two years from the end of this month.
Director Daniel Allen was given the same ban, and will also be unable to work as a traffic manager for the same period.
The decision was made by the Traffic Commissioner for Scotland after it was ruled the firm had deployed London-registered HGVs to the north-east illegally.
Under licensing laws, vehicles added to a transport licence have to be kept at the premises which is approved on that document when not in use.
Commissioner Joan Aitken's decision follow a public inquiry in Edinburgh in March.
During the hearing, it emerged the firm had started work on the bypass in April 2015 and subsequently took on additional duties.
The company needed extra vehicles to complete this work but their transport licence in Scotland didn't allow them to run more without making an application to the commissioner first.
To complete the work, the firm used its transport licence in London, moving those vehicles up to Scotland.
The vehicles were then permanently based in Scotland and didn't return to the authorised base in London, breaching that licence.
The commissioner ruled that Mr Allen was responsible for deploying the vehicles to the north-east and said it was not "incidental" or "ignorant" behaviour on his part.
She also said the amount of work available on the bypass was an "irresistible" temptation for the manager.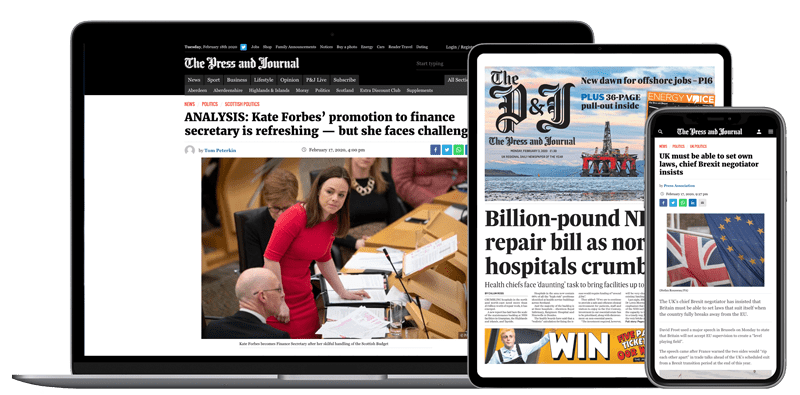 Help support quality local journalism … become a digital subscriber to The Press and Journal
For as little as £5.99 a month you can access all of our content, including Premium articles.
Subscribe