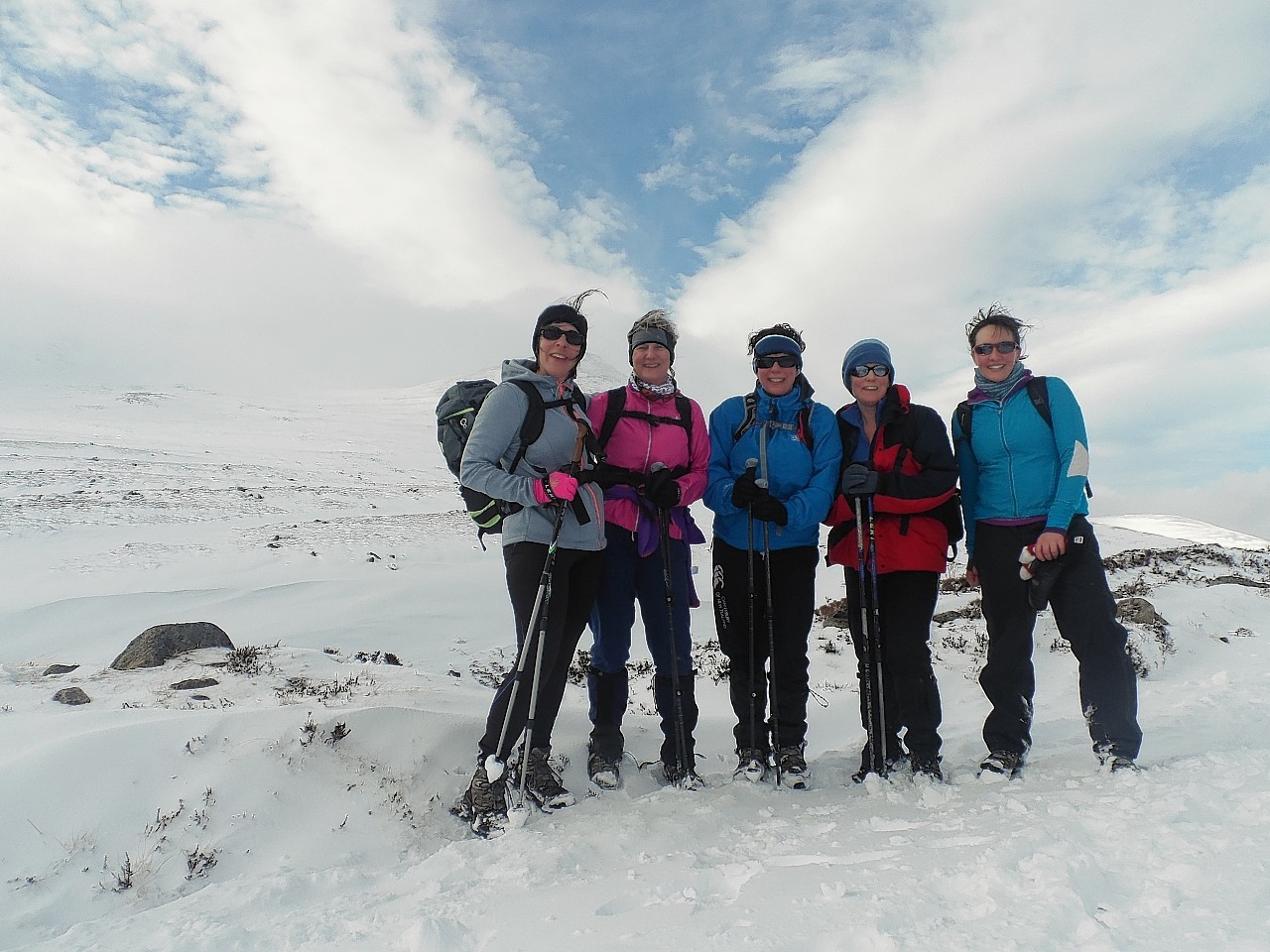 Five friends from a Mearns village are taking on a 54-mile walking challenge to raise money for community projects.
Isabelle Riddoch, 45, Gillian Milne, 46, Margo Titmuss, 47, Sue Barrie, 47 and Ara Murray, 38, from Auchenblae, will put their best foot forward for the Caledonian Challenge next month.
The group, who have named themselves the Auchenblae Chicks with Sticks, hope to raise more than £2,000 for Foundation Scotland, a charity which funds small grassroots community projects.
Mrs Barrie said: "What we all have in common is that we all have children at the primary school in Auchenblae, and have known each other for a number of years. I am the only one who has done a lot of walking and some of the others have not had much experience at all.
"It is quite a daunting thing for them but going out in the remote mountains has been a unique experience. We have been quite systematic about it and not had too many problems in training."
She added: "We are feeling fighting fit now. For the challenge we will be setting off at 7am and hopefully finishing at 5am the next morning."
Their walk begins on June 14 on the banks of the Caledonian Canal, at Gairlochy, and the route follows the south end of the Great Glen Way before passing through Fort William.
They will be assisted by a support crew, who will pass on food and supplies for the intrepid explorers.
Walkers then trek through the night, passing Kinlochleven and Glencoe, continuing along the West Highland Way before reaching Auchtertyre.
The challenge lies in completing the trek in less than 24 hours, a feat the group hope they will be able to achieve as they have undergone a number of long training walks.
They recently walked 45 miles from Aviemore to Glen Clova in two days, taking in the famous Lairig Ghru and Jock's Road mountain passes.
Their next walk will take them from Aboyne to Edzell, but they will tackle it overnight to test out their stamina when deprived of sleep.
The group are close to reaching their fundraising target, and have raised more than £1,500 so far.
To make a donation visit http://www.caledonianchallenge.com/teams/AuchenblaeChickswithSticks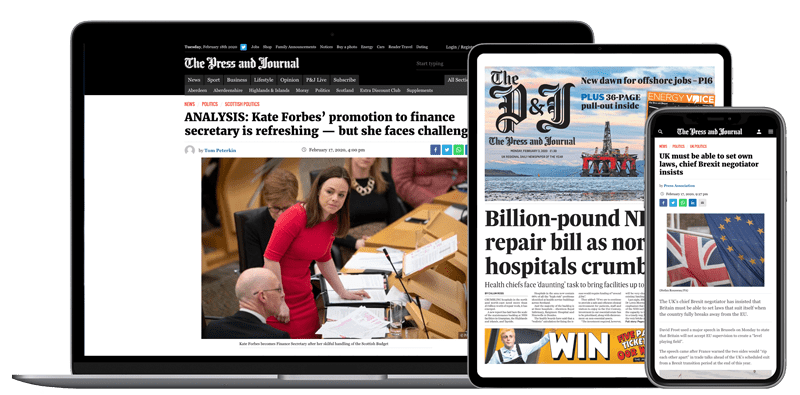 Help support quality local journalism … become a digital subscriber to The Press and Journal
For as little as £5.99 a month you can access all of our content, including Premium articles.
Subscribe