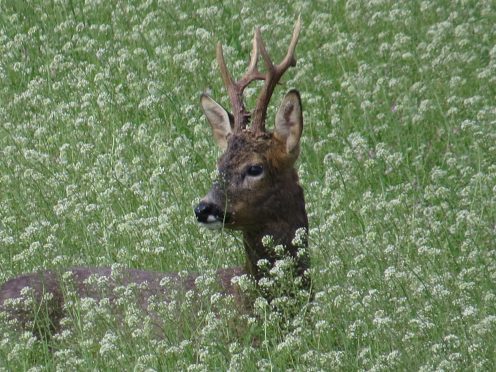 The Scottish SPCA is appealing for information after three black bags containing the remains of roe deer were discovered at a car park in Ellon.
Scotland's animal welfare charity was alerted to the discovery in the town's Golf Road on May 7 after a member of the public became concerned about the condition of the remains.
Scottish SPCA Inspector Fiona McKenzie said: "The black bags contained the remains of two pregnant adult females and a fawn.
"They had been illegally killed in a way that would have caused a great deal of suffering.
"A post-mortem of the deer showed that one of them had a broken neck and a shot wound to the head, however we're unsure which would have caused her death.
"The other female had been shot and had her head removed, which was not present amongst the remains.
"Her uterus had also been cut open, exposing her dead young.
"We suspect the deer were killed in a poaching related incident and although deer can be killed lawfully, it is closed season which is given to female deer to protect their welfare and that of their young.
"Closed season takes place from April 1 to October 31.
"We are urging members of the public with information about this incident to contact us as soon as possible. Calls are treated in the strictest confidence and can be left anonymously."
Anyone with information is being urged to contact the Scottish SPCA animal helpline on 03000 999 999.