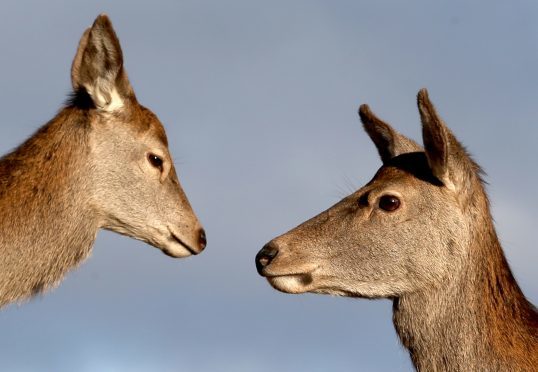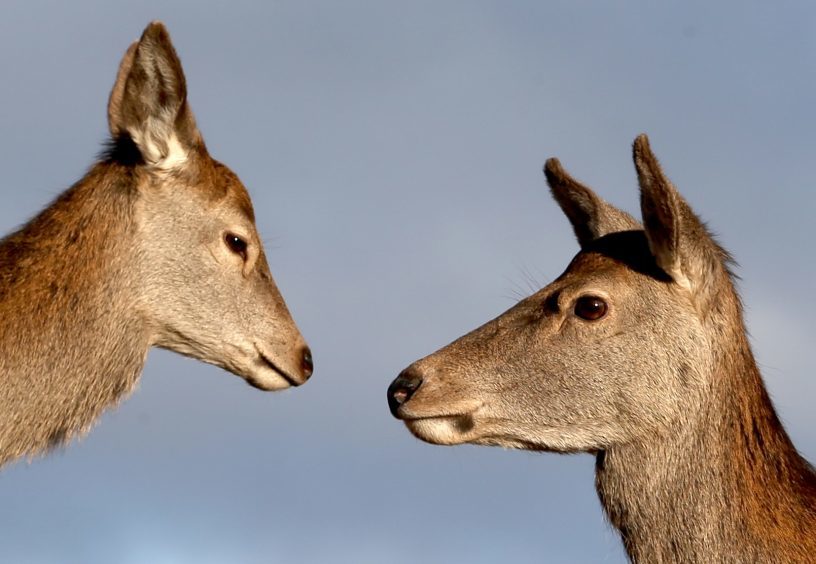 Three deer have been horrifically killed and dumped near a popular dog-walking spot.
The two adult female deer were shot, but animal welfare officers say both had other injuries that would have caused "a great deal of suffering".
One had its neck broken, while the other was decapitated – with its stomach sliced open to expose its fawn.
Their bodies were dumped in black bags in an Ellon carpark, although the Scottish SPCA revealed yesterday that the head of the second deer was missing.
Last night, the "slaughter" of the roe deer was described as "absolutely horrific" as community leaders rallied behind the charity's appeal for information.
Scottish SPCA appeal after remains of three deer found in bin bags in Aberdeenshire
The grim find was made last week in a carpark on Golf Road, which leads to McDonald Woods and the golf course.
Scottish SPCA Inspector Fiona McKenzie said: "They had been illegally killed in a way that would have caused a great deal of suffering.
"A post mortem of the deer showed that one of them had a broken neck and had been shot in the head, though we are unsure which injury would have caused her death.
"The other female had been shot and had her head removed. It was not present amongst the remains.
"Her uterus had also been cut open, exposing her dead young.
"We suspect the deer were killed in a poaching-related incident and although deer can be killed lawfully, it is closed season.
"Female deer are afforded additional protection between April 1 and October 31 to protect their welfare and that of their young."
Local councillor Richard Thomson urged anyone with information to get in touch with the charity.
He said: "It really was a distressing find, wildlife crime seems to be a growing scourge.
"I'd appeal to anyone who has any information at all which could lead to the arrest of those responsible to contact the police.
"I've seen one of the pictures and it's absolutely horrific. You have to wonder at the mentality of someone who would do that."
Fellow councillor Anouk Kahanov-Kloppert said: "I cannot even try to imagine what the two poor pregnant deer and the fawn will have been put through and the distress and alarm caused for those members of the public who found these slaughtered deer.
"The woods this car park is associated with are well used by members of the public for recreation and on their way to and from the town centre. This is a very unusual find in a public park and it leaves many questions why these gruesome remains were left in such a public space in Ellon.
"I fully condemn the actions of these individuals responsible for this illegal killing incident and urge members of the public with information about this incident to contact the Scottish SPCA as soon as possible."
Anyone with information should call 03000 999 999.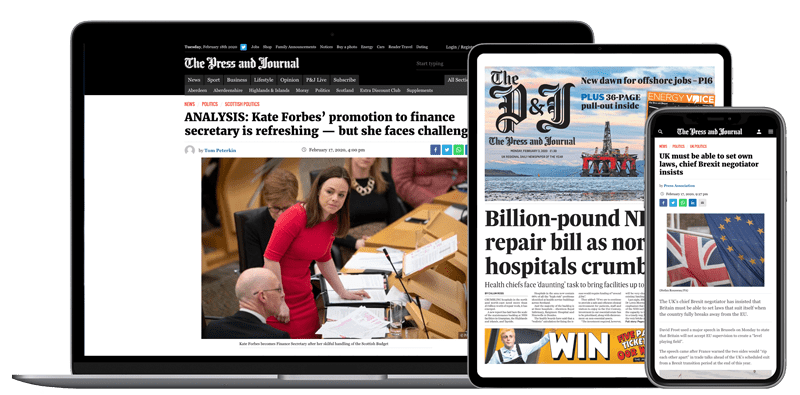 Help support quality local journalism … become a digital subscriber to The Press and Journal
For as little as £5.99 a month you can access all of our content, including Premium articles.
Subscribe