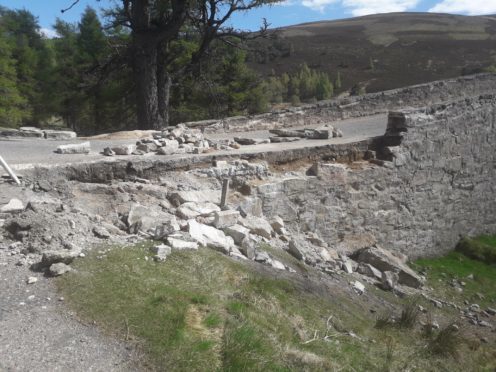 An 18th century bridge in the heart of the Cairngorms national park has been forced to close again due to further damage.
Motorists travelling on the Snow Roads tourist route can expect weeks of delays and a 24-mile detour after emergency works to fix two historic bridges began yesterday.
The Gairnshiel bridge on the A939 Ballater to Tomintoul road is in need of vital repairs.
The parapet on the Gairnshiel bridge had been knocked off by large vehicles negotiating the sharp corner at the north end of the structure, and the damage has now extended to below the surface of the road.
Deeside SNP councillor Geva Blackett said: "There has been an 18 tonne weight limit on the bridge for two years now but some drivers are intent on ignoring it choosing instead to put the economy of every community in the area at risk so that they can have a slightly shorter journey. The council is working on options for an alternative crossing but in the meantime, when the bridge is reopened those who flagrantly abuse the weight limit run the risk of prosecution."
A spokesman for Aberdeenshire Council referred to a previous statement which said the council had written to over 20 bus tour companies to make them aware of the weight restriction.
He added that the repair work dates have been chosen to minimise any impact on local events.
Damaged stonework on the Milton bridge on the same road will also be rebuilt and strengthened.
The entire stretch of the Bridge of Gairn to Gairnshiel Lodge through Glen Gairn Road will be closed, as will the Gairnshiel Bridge where the road forks towards Cock Bridge.
Motorists will be diverted along a 24-mile route onto the A93 Balmoral to Dinnet road and also the A97 Dinnet to Donside through Strathdon to continue their journey to Tomintoul.
Aberdeenshire Council's bridges manager, Donald Macpherson, said he hoped the repairs would mean the road remains open later in the year. "We're doing it at the earliest opportunity to minimise the impact on tourist traffic, hopefully ensuring the road remains open in the peak summer season."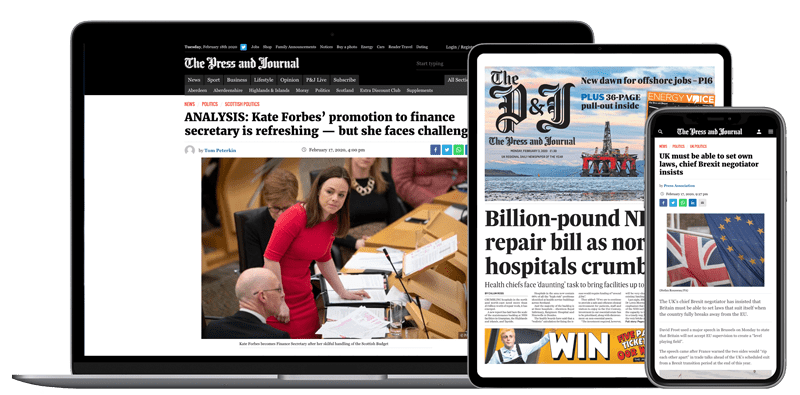 Help support quality local journalism … become a digital subscriber to The Press and Journal
For as little as £5.99 a month you can access all of our content, including Premium articles.
Subscribe