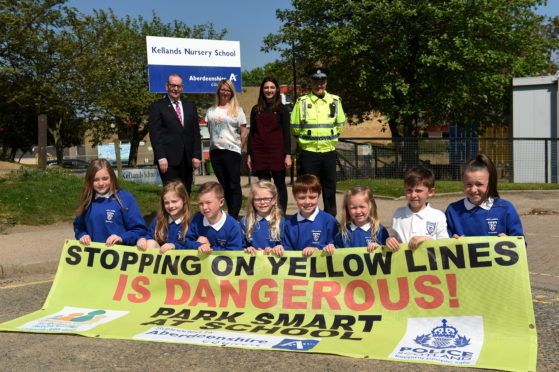 A new colourful road safety scheme aimed at tackling dangerous parking outside schools is being piloted in Aberdeenshire.
The Park Smart initiative is now being taught to children at Kellends Primary School in Inverurie in the hope they will pass on the message to their parents.
The 530 pupils attending the school will be encouraged to either walk or cycle to classes or tell their parents to park a safe distance away from the building to stop traffic congestion.
Distinctive colourful banners are being displayed outside schools with parents causing parking problems as part of the wider Aberdeenshire Council campaign.
Constable Steve Middleton from the Garioch community policing team said it was "only a matter of time" before an accident happened and added: "It is a danger to children when people park on double yellow lines – luckily no one has been injured yet.
"Whenever we come to patrol at the schools, parents regularly tell us that they are glad we are there – our top priority has to be the children's safety.
"The banners are up at all the schools now to try and raise awareness – you would have to have a real brass neck to park next to one of those."
Head teacher Graeme Mollison said the school was actively involved in the Sustrans I-bike project which encourages children to get to school on their bikes, scooters, or even walk.
He said: "We know that some pupils need to be driven to school, and that most drivers behave responsibly. But the actions of a few are putting pupils, parents and staff at risk.
"We have 530 children on our roll at the moment so you can imagine it would get quite busy in the morning if everyone were to drive their children in."
The year-long campaign will provide pupils with resources and information, classroom lesson plans as well as homework that can be used throughout the year encouraging long-term behavioural changes.
It is intended that the Park Smart scheme could be rolled out to other schools in the region in the future.
The Garioch and North Marr Community Safety Group is also helping with the initiative and councillor Ron McKail, chairman of the group, said: "Taking a few moments to think about parking sensibly can make such a difference.
"Parents may also want to think about parking further away from the school so they can walk together with their child. A bit of fresh air can help stimulate your son or daughter before they begin lessons, helping them to perform well in the classroom."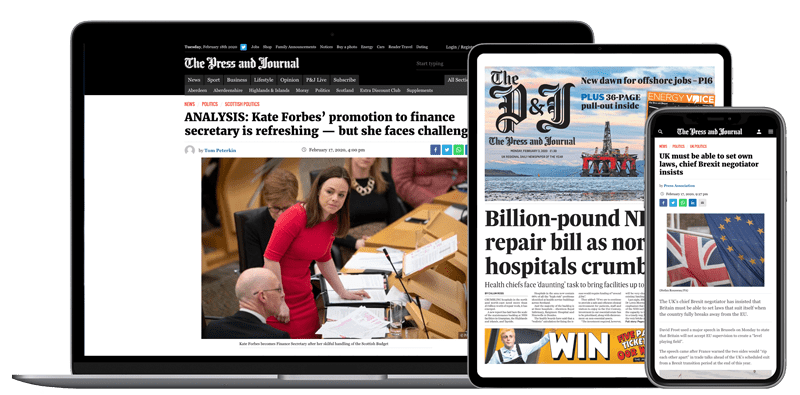 Help support quality local journalism … become a digital subscriber to The Press and Journal
For as little as £5.99 a month you can access all of our content, including Premium articles.
Subscribe