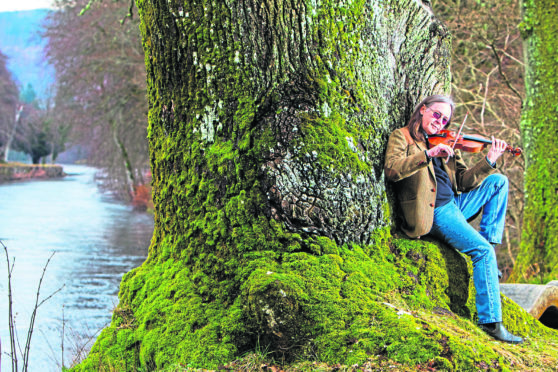 A renowned Scottish singer songwriter, famous for writing the song Caledonia, will provide star power in Portsoy at this year's 25th Scottish Traditional Boat Festival.
Dougie MacLean will headline the Festival's Friday Night Gig at the Green event on June 29.
Having established an international reputation as songwriter, composer and performer, Mr MacLean has amassed a dedicated fan base.
Portsoy Boat Festival recruit Whisky Galore star for fundraiser
From his very early recordings with the Tannahill Weavers, Alex Campbell and Alan Roberts to the many recordings on his own Dunkeld Records label launched in 1983, he has written and recorded a string of popular songs.
He has appeared in numerous concerts and festivals across the world, and has seen his songs covered by a host of fellow musicians including Paulo Nutini, Amy Macdonald and Ronan Keating, as well as being used in films and television.
In 2011, he was awarded an OBE for services to music and charity, in the New Year's Honours List which was presented to him by the Queen at Holyrood Palace.
Looking ahead to his performance next month, Mr MacLean said: "Although I've performed in the north east before, this is my first concert in Portsoy and I'm very much looking forward to it.
"I have a keen passion for historic boats, so it will be great to experience all the festival has to offer too".
Scottish fiddler and singer/song writer Elsa Jean McTaggart will provide support at the event.
One of the most popular events in Scotland's tourism calendar, the ACE Winches Scottish Traditional Boat Festival attracts up to 16,000 people to the Banffshire town of Portsoy every year, with around 12% of the visitors from overseas.
It will take place on June 30 and July 1 in Portsoy, Aberdeenshire, when it will showcase the best in Scotland's maritime, crafts, food, drink, music and dance.
For tickets and further information, visit www.stbfportsoy.org
The festival ticket and information officein Portsoy will also be selling tickets for the Friday night concert from June 23.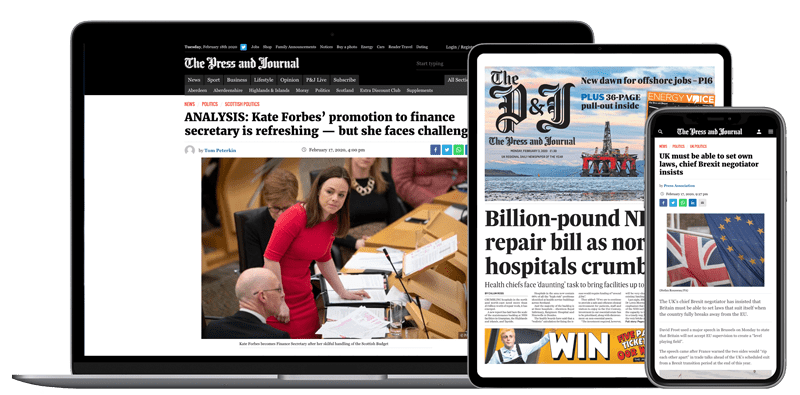 Help support quality local journalism … become a digital subscriber to The Press and Journal
For as little as £5.99 a month you can access all of our content, including Premium articles.
Subscribe